Where Boys Become Their Best Selves
Ages 8-15 • Hayward, WI
Welcome to North Star Camp For Boys
Where Adventure, Personal Growth and Lifelong Friendships Await!
Established in 1945 and set on 120 acres along 2.5 miles of beautiful Northwoods shoreline, North Star Camp is a premier residential summer camp dedicated to shaping the lives of boys aged 8 to 15.
Our mission is simple yet profound: to provide every camper with a safe and nurturing environment where they can freely explore their unique personalities and interests, empowering them to become the best versions of themselves.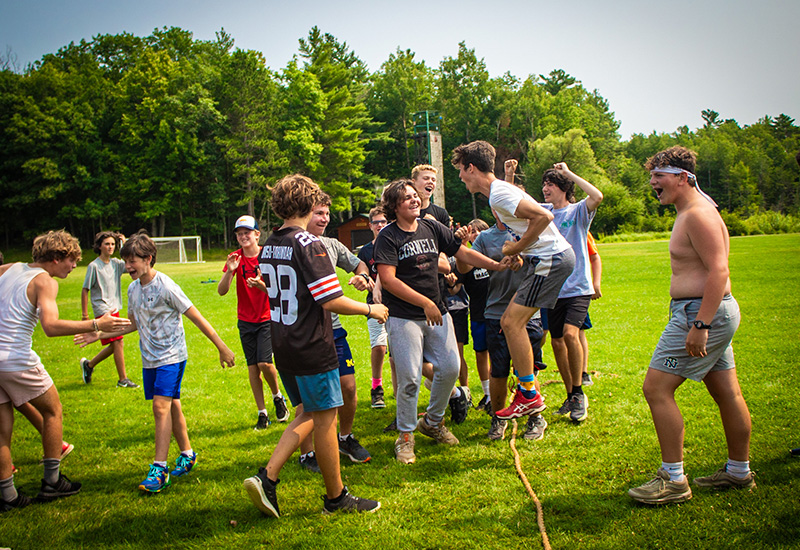 Keep Those Campfires Burning!
Summer camp is right around the corner and we can't wait for another unforgettable season on the shores of Brewer's Bay and Spider Lake.
Whether your camper is already enrolled for a summer of fun or you are considering North Star Camp for the first time, check out this list of essential documents to help you prepare. 
Unleash Your Adventure: Choose Your Camp Activities!
Each week, North Star campers get to choose their activities from our four main categories, putting them in full control of their camp experience. This empowers them to explore new interests, develop new skills, and fuel their passion for previous favorites.
Transform Lives This Summer
Are you looking for the most rewarding, fun, and memorable job of your life? While working at North Star Camp, you'll get paid to spend two months in the Northwoods of Wisconsin making a positive impact on young children and teaching them activities you're passionate about like football, fishing, basketball, disc golf, tennis, sailing, and more.
Learn more about joining the team and working at North Star Camp.