Why Work at North Star Camp for boys
There is no better leadership training and enrichment opportunity found anywhere else than working at camp. You will improve your communication skills working with people of all ages and backgrounds, develop conflict resolution skills whenever an issue comes up in your cabin, learn how to balance your time during a very busy day and experience personal growth along the way. Not to mention, you'll make memories that will last a lifetime and create new friendships with people from all around the world. And get paid to have fun all summer with very limited expenses! Every year we hear from previous staff members how impactful working at North Star Camp was in helping them develop skills that benefited them later in their careers.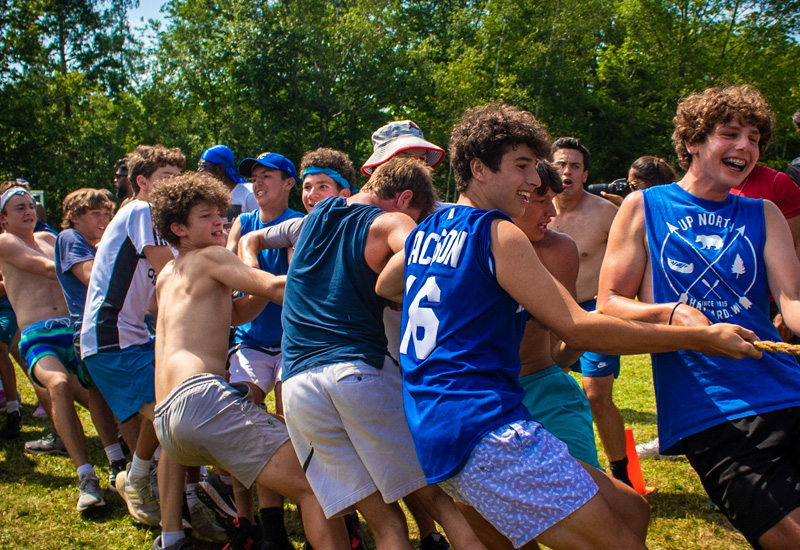 No Day At Camp Is The Same
Living in a community does involve some degree of sacrifice during the summer. Work hours at camp are not typical and there may be some days when you have very little time to yourself. Working with others and living in close quarters means embracing a team concept, another important lesson for future career aspirations.
Empower Youth at North Star Camp for boys
Are you ready to have fun for two months straight in the picturesque Northwoods of Hayward, Wisconsin? At North Star Camp, you will not only spend your summer outdoors but also have the chance to teach activities you are truly passionate about. With a rewarding role making a positive impact on young boys' lives, your summer will be anything but ordinary. But before embarking on this exciting journey, you will want to learn how to adequately prepare for camp, review important dates and get answers to some of the most commonly asked questions. Let's gear up for an unforgettable summer of fun and adventure at North Star Camp!
Counselors-In-Training
Have you completed 10th grade? If so, you're eligible to attend North Star Camp as a Counselor-In-Training! Many former campers return to North Star Camp to join the staff for the first time as Counselors-In-Training and live in a cabin just like other counselors and assist on the program, teaching activities and helping run special events.