Cabins At North Star camp for Boys
Our cabins are split into three villages based on grade levels from school— Juniors (8-11 year olds), Intermediate (11-13 year olds) and Seniors (13-15 year olds). All of North Star Camp's cabins are regularly renovated and most overlook beautiful Spider Lake.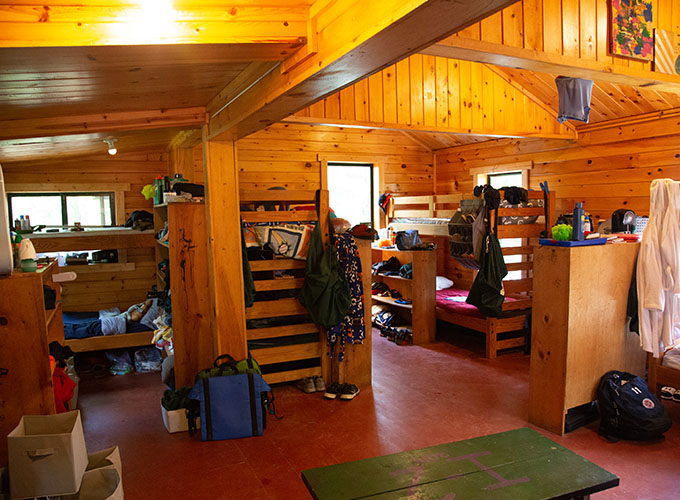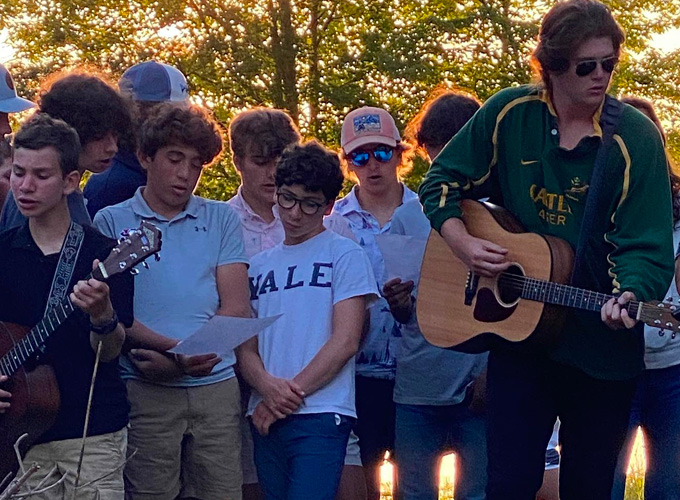 Cabin Sizes & Amenities
Our cabin sizes vary per age group. Our youngest campers will have 8–10 kids with 3–4 counselors in the cabin. Middle school aged campers will have 10–12 kids and 3–4 counselors in the cabin, whereas our high school aged kids will have 12–15 kids in a cabin with 2–3 counselors. We aim to ensure that each camper receives the care, attention and support he needs throughout the summer from our great counselors. We are very thoughtful about how we put together our cabin lists—making sure we have campers from different locations who have varied interests and are a mix of returning campers and new campers in each cabin.
Each cabin comes furnished with bunk beds and enough storage space for each camper's belongings. The cabins have electricity and power outlets. The bathrooms are located outside of the cabin in each village's washhouse, where the boys find their showers, toilets and sinks just a short distance from the cabin.