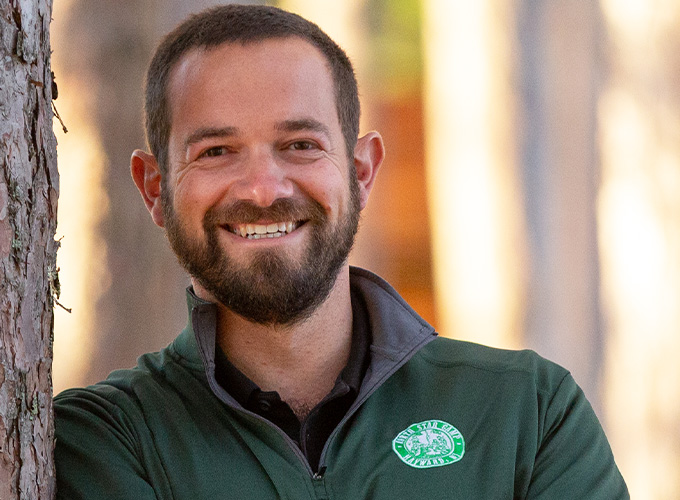 Andy Shlensky, Owner & Director
Contact Info: Andy@NorthStarCamp.com | 715.462.3254
Andy has always had a passion for North Star Camp, its values and the ways that it can transform the lives of its campers. Andy began at North Star as a camper himself. By the time he was a 15-year-old Counselor-In-Training, Andy had set his sights on being a camp director. He worked his way through the ranks of staff starting as a J-1 counselor and then becoming the Junior Village Director. After graduating from Northwestern University, he became the boys camp director at a co-ed camp in Western Massachusetts. In 2009, Andy returned to his summer home, North Star Camp.
During the summer of 2011, Andy was named a Co-Director of North Star, and it was with great pride that he was announced as the third owner. Since that summer, Andy has vowed to carry forward the legacy and vision of North Star Camp's founders, Lou and Renee Rosenblum, and subsequent owner/directors Robert and Sue Lebby. 
Complimenting his dedication for youth development, Andy also co-owns The Road Less Traveled, a teen service and adventure travel company, as well as Bubbles Academy, an early childhood arts integrated education center and preschool in Chicago. Andy serves on the Executive Committee of the American Camp Association's Board of Directors, and as a board member of the Midwest Association of Independent Camps. He also works closely with several non-profit organizations including the Camp for All Kids Foundation, Four Star Fellowship and Whole Child Arts. 
Andy calls Chicago, Illinois home but his thirst for adventure often leads him and his daughter, Laney, on exciting journeys to various destinations.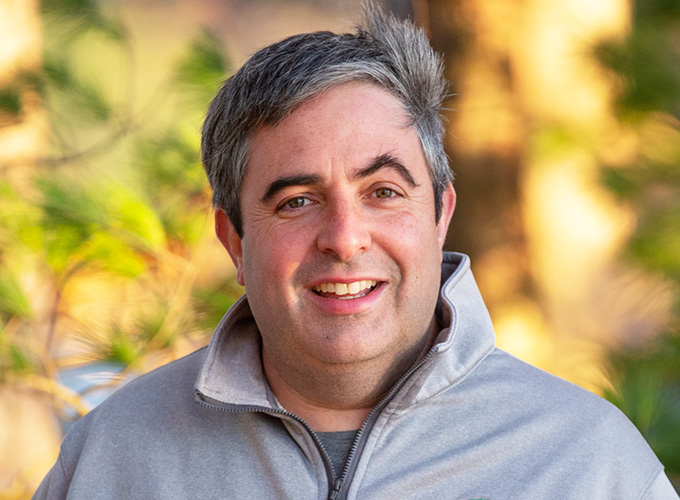 Dan Lichtenstein, Director of Operations
Contact Info: Dan@NorthStarCamp.com | 715.462.3254
Dan's journey with North Star Camp dates back to 1985, when he joined as a camper in the youngest age group. Throughout the years, he has grown alongside camp, progressing his way from camper to CIT, counselor and eventually to administrator. Dan has taken on many roles at North Star, notably as Village Director, Special Programs Director, Trip Leader, Program Director, and ultimately serving as Director of Operations. 
Dan grew up in Deerfield, Illinois and has a Political Science degree from the University of Wisconsin-Madison, as well as a Masters in Teaching. Dan is on the Executive Board of the Midwest Association of Independent Camps, and serves on the National Conference Planning Team of the Camp Owners and Directors Association, where he promotes industry best practices and staff development. Dan also volunteers for the American Camp Association as an Accreditation Visitor.
At North Star Camp, Dan oversees the program and all camp operations, including the kitchen and maintenance teams, from his office in Denny's Den. He loves to get out and play softball with the campers, and also builds incredible campfires for our weekly Friday Night Services.
When not at camp, Dan resides in Highland Park, Illinois with his dog, Leo. Dan is passionate about the Chicago Cubs and also volunteers for the American Red Cross in his free time.
"He has learned to form very strong relationships with kids from all over the country and the suburbs of Chicago. People he would never have met, now he has lifelong friends. It's such a special place – memories he'll have forever. I truly believe that the greatest gift that Steve and I will ever give Noah are the 6 summers he spent at North Star Camp for Boys."
"As a parent, I so value the Friday tradition around the campfire – I think helping the boys reflect on their week and learn how to identify what they are grateful for and how valuable their peers and counselors are is so important."
"The experience has helped mold him into being a real independent, open minded, kind and grateful human being. I mean, what more can I ask for?"
"The staff, while young, are also amazing role models. They are diverse in their backgrounds, education, geography, and interests. This allows [my son] to understand that when you surround yourself with different types of people and new environments, you learn from each other and grow as a person."
"North Star is simply the greatest camp for the personal development of a young man. As we reflect on his growth, the mix of nurturing and challenges the camp has provided and everything else that goes with North Star, we cannot be more sure that our son ended up at the ideal camp."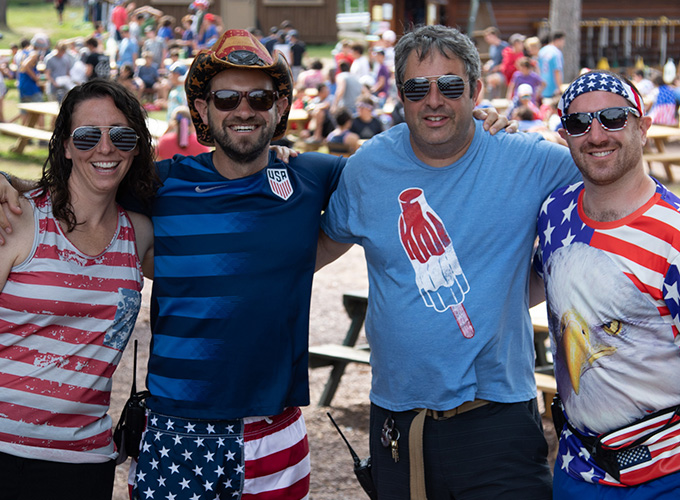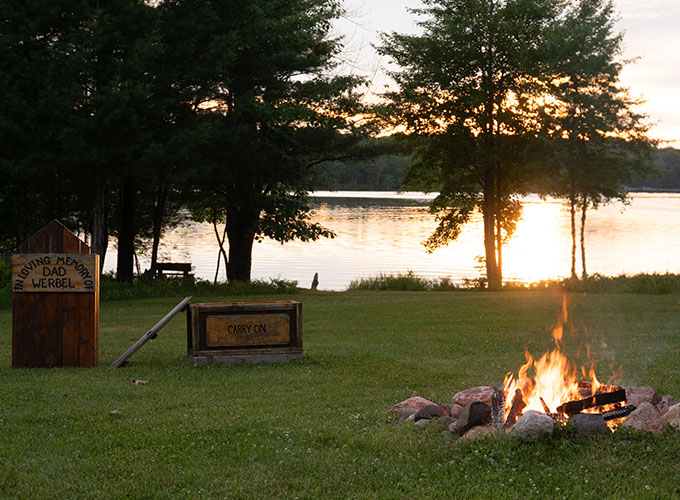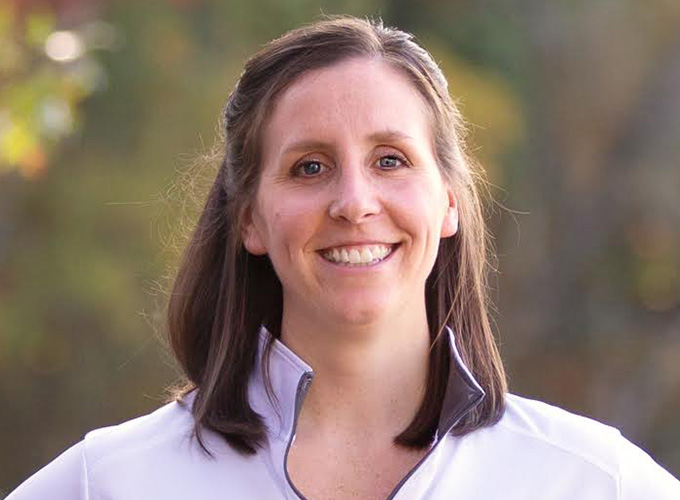 Robyn Boehm, Assistant Director
Contact Info: Robyn@NorthStarCamp.com | 715.462.3254
Robyn was first introduced to North Star Camp by her close high school friends, Andy and Vickie Shlensky. In 2003, she visited North Star for the first time, and subsequently worked at Camp Lenox alongside Andy and Vickie for two summers. However, her path eventually led her away from camp, as she spent the next 10 years in the field of deaf education and special education administration. 
In 2010, Robyn returned to North Star joining camp as the Office Manager. Her experience and expertise proved valuable, and in 2018, she was promoted to Assistant Director, taking on a full-time role. In this capacity, Robyn plays a vital role in the smooth operation of camp, overseeing the office and health center. Her responsibilities also involve working closely with campers, their families, and the counseling staff to ensure a positive experience for all. Robyn is a Certified Youth Mental Health First Aid Trainer, and further contributes to the well-being of North Star Camp by providing this essential training to staff each year. 
Robyn and her husband Chris have two boys, Anderson and Sullivan. The four of them embrace the camp lifestyle and spend their summers at North Star. When they're not at camp, they reside in Deerfield, Illinois, and enjoy lots of outdoor activities and spending time with family.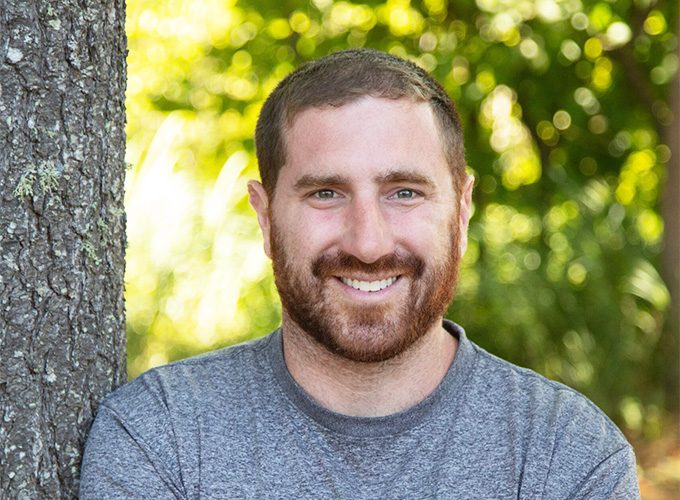 Brian Glickman, Assistant Director & Program Director
Contact Info: Glick@NorthStarCamp.com | 715.462.3254
Brian, best known as Glick, began his journey at North Star in 1995 as a 10-year-old (very homesick) camper. As time passed, he grew to love North Star and it soon became his home away from home. Glick spent 13 summers at North Star as a camper, CIT and counselor where he formed lifelong friendships and passed his love of waterskiing on to campers.

After graduating from the University of Illinois at Urbana-Champaign with a degree in Marketing, Glick moved to New York City to pursue a full-time career in camping as an Assistant Director for various sleepaway and day camps on the East Coast. Wanting to be closer to home, Glick moved back to Chicago in 2013 and started working in the local tech scene as a recruiter for fast-growing companies.  

In 2020, Glick returned to North Star Camp and has since played a vital role in using his experience from tech recruiting to hire exceptional staff members, ensuring that North Star Camp maintains its tradition of providing outstanding role models to campers. Additionally, Glick takes charge of marketing and website projects throughout the year, diligently plans pre-camp orientation for staff and effectively manages North Star Camp's social media presence. 
During the summer, Glick serves as Program Director. In this role, he works closely with both campers and counselors, ensuring that each day is packed with fun adventures, activities and events. From driving ski boats to organizing special events like the Big 10 and Espionage, Glick brings enthusiasm to every moment. His musical talents also shine at campfires, where he leads our camper and staff choruses and plays the guitar.  
When Glick is not at camp, he resides in Chicago, Illinois. He is an avid sports fan and can often be found cheering on his favorite teams, especially the Illinois Fighting Illini and Chicago Bears. He also loves to travel and attend concerts, especially the Dave Matthews Band who he has seen nearly 300 times.