Pre-Pre-Camp Busy
We still have nearly two weeks to go until the busses roll up and we can begin our 72nd summer, but that doesn't mean things aren't already busy at camp.
Throughout the past couple of weeks, staff have started to trickle into camp to make sure that everything is set up and ready for the campers to get here on June 20th. Our goal is to have camp ready to go so that we can spend our official Pre-Camp orientation getting ready for the campers.
Camp is going to get a bit busier over the next few days. Our staff will nearly double tomorrow when we begin Lifeguard Training & Certification for over 25 staff members. After that, the entire staff will start making there way to camp for orientation which begins on the 13th.
One of the most exciting changes coming to camp is the construction of our brand new Fieldhouse facility. The Fieldhouse will completely change how we approach rainy day projects (even though it never rains at North Star!). This indoor facility will house a large basketball court and will be the perfect way for our campers to stay active when the weather is less than ideal. The walls are currently going up and hope to have it ready when the campers arrive.
In the past week, our staff has been hard at work constructing a brand new bouldering wall for our climbing program. The wall will be a great tool for all of our climbers as it offers both a traditional flat bouldering wall and an angled bouldering wall for our more experienced climbers.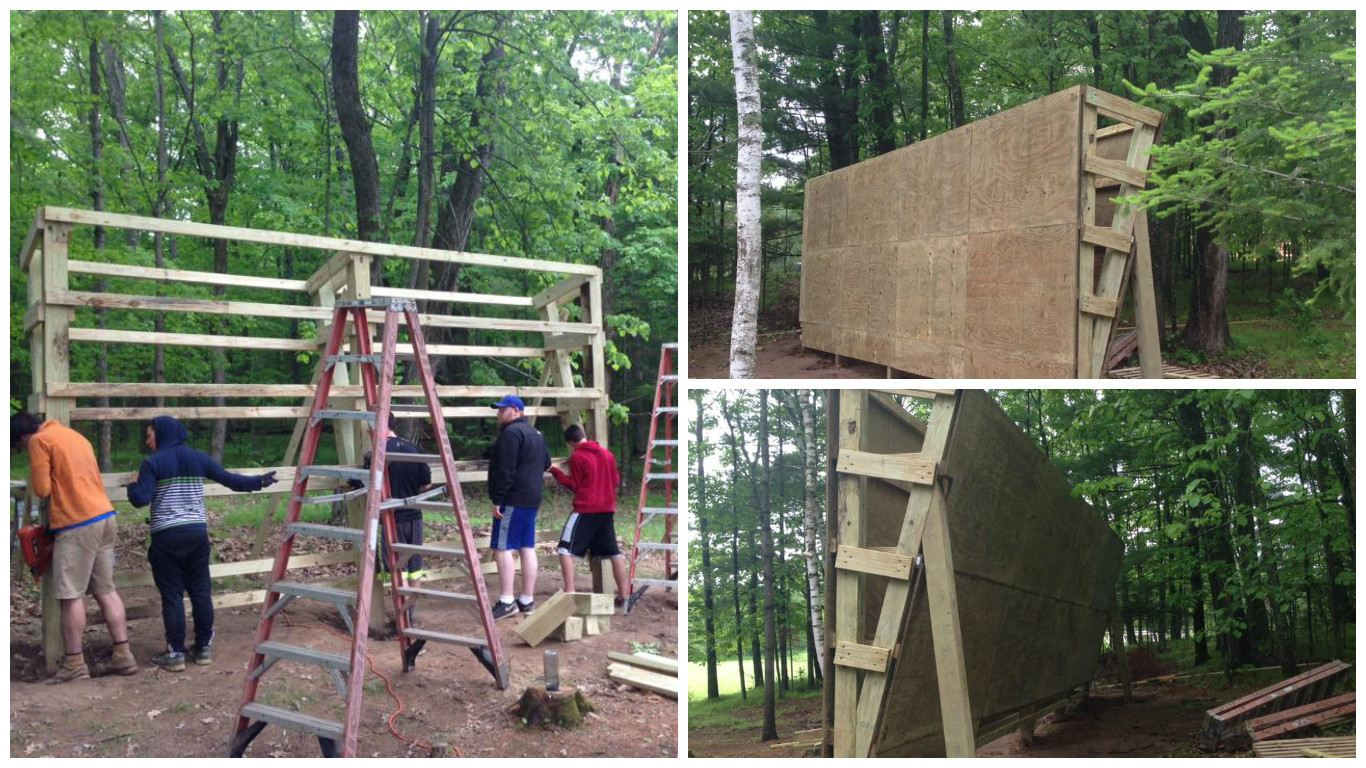 This isn't the only change coming to our climbing program this year. We are in the midst of renovating our challenge climbing wall to improve the climbing experience and offer a new challenge to our climbing campers.
To add to our off-season of changes and upgrades, we have moved our Archery range's location. The new range will allow us to double the number of campers participating at once. We're excited to see how much our campers can continue to improve their archery skills now that they will be able to do more during each project period.
We'll keep you updated on everything going on here as we get closer and closer to June 20th!