The First Cruiser Day
This last Tuesday, we had our first Cruiser Day here at camp this summer, where we stray from our typical routines and each cabin gets together to plan out a whole day. These activities can range from normal camp activities to creative, goofy things our staff thinks of.
In the morning, campers woke up with some glorious doughnuts for breakfast in bed and commenced a grand cabin clean-up, where sheets were changed, the floor was mopped, and laundry was sent out to be washed.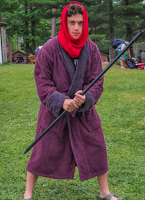 Then started the excitement. While some cabins went tubing on the fine Spider Lake waters or zip-lined off our climbing wall, campers also slip-and-slided on the athletic field on that hot and humid day here in the Northwoods. Others went out to the Musky Run Resort, where they enjoyed some delicious candy and soda. The cabin of I1 decided their theme for this Cruiser Day was Star Wars, so it was quite the sight to see Jake Kraemer looking exactly like Darth Maul.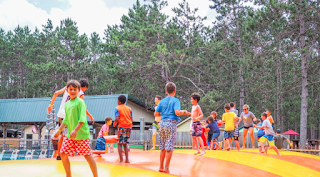 The Junior Village had their Village Cruiser Day and spent it at the KOA Campground in Hayward, where they went down the waterslide, swam, go-karted, and jumped on the big, inflatable pillow. Afterwards, they headed to West's for ice cream and to the Hayward Beach for a grand cook-out.
To wrap things up, everyone enjoyed the iconic North Star meal, Tin Foil Surprise! This wonderful masterpiece is composed of cheese, potatoes, carrots, and ground beef, all prepared over a campfire. And for dessert, each cabin prepared golden brown marshmallows for some classic s'mores.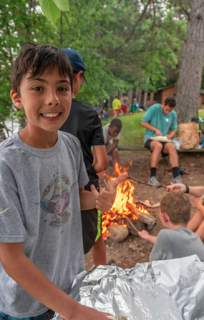 We can't wait for next Cruiser Day!