Two Weeks Until the 70th Reunion
We are less than two weeks away from the 70th Anniversary North Star Alumni Reunion and the RSVPs are still coming in every day!
There is still time to register and join alumni from around the country at your "North Star home" on

August 15-17

. We expect to have all seven decades of North Star history represented at the reunion. Whether you want to rehash the controversial great and glorious North Star Party presidential elections of 1974, 1987 or other years, challenge your old cabinmate to leg wrestling (we'll be checking for health insurance cards at the gate) or just sit on the lodge chairs and look out at Spider Bay (the view hasn't changed), we guarantee that you'll have a great time telling camp stories, seeing old friends and becoming a kid again for 48 hours.
Need a ride? There are plenty of alum arriving by car from Chicago and flying into Minneapolis. If you need a ride, or have room in your car, please post to our North Star Reunion Facebook page. You can also email me atandy@northstarcamp.com and I can connect you with other alumni.
It's easy to register: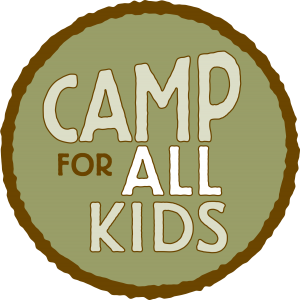 1) Login to your CampInTouch page or click login in the upper right hand corner.
2) Update your contact information on your Alumni Profile
3) Click on the Forms and Documents tab and complete the 70th Year Alumni ReunionRegistration.
We look forward to seeing everyone at camp on
August 15
!
PS: Please also help us spread the word about the reunion to your camp friends. You can invite your friends on Facebook, or send them directly to the 70th Reunion Website.
PSS – Here's an updated list of some of the North Star alumni who plan to attend:
Tom Adler
Garrett Ash
Jim Berger
Michael Blumberg
Mike Cohen
Brad Dreyfus
David Felsenthal
Manfred Frank
Josh Frost
Brian Grossman
Aaron Harris
Adam Heldman
Randy Holzberger
Ryan Jacobs
Mike Jay
Seth Katz
Andrew Klaber
Robby Klaber
Marc Krantz
Robert Lebby
Sue Lebby
Dan Lichtenstein
Charles Margulis
David Mehlman
Michael Mellon
Larry Minkoff
David Moss
Paul Nathanson
Top Peterman
Rob Porter
Rieber Paulson
Jason Olt
Joel Richman
Steve Richman
Marty Rips
LeRoy Rosenberg
Richard Rusnak
Jimmy Sarnoff
Jon Sherman
Tim Schroer
Ron Schulman
Jay Schwartz
Larry Segil
Matt Seidler
Michael Seidler
Ben Sher
Andy Shlensky
Tor Shwayder
Walter Shwayder
Elliot M. Siegel
Marc Siegel
Jim Silbermann
Jack Silverstein
Keith Wagner
Frank Wintroub
Guy Wolff