July 18, 2023
Today was our first day of our regular programming, and with that comes a great deal of excitement! One of the things that makes North Star different from many other places for our boys is that they have a great deal of control in their daily schedule. To recap, here's how our schedule works:
The Instructional Periods are chosen on a weekly basis. Periods 1, 2 & 3 offer opportunities to dive deep into learning new skills and improving on existing ones. Our boys rank their top ten choices out of over 80 choices for activities to select their instructional periods. Favorite activities include archery, riflery, water games, climbing, soccer, stand-up paddleboarding, tennis, waterskiing, disc golf, and arts and crafts, to name a few. The boys are assigned three instructional activities for a three day period. This gives them the opportunity to work on a skill or project consistently and to improve in measurable ways.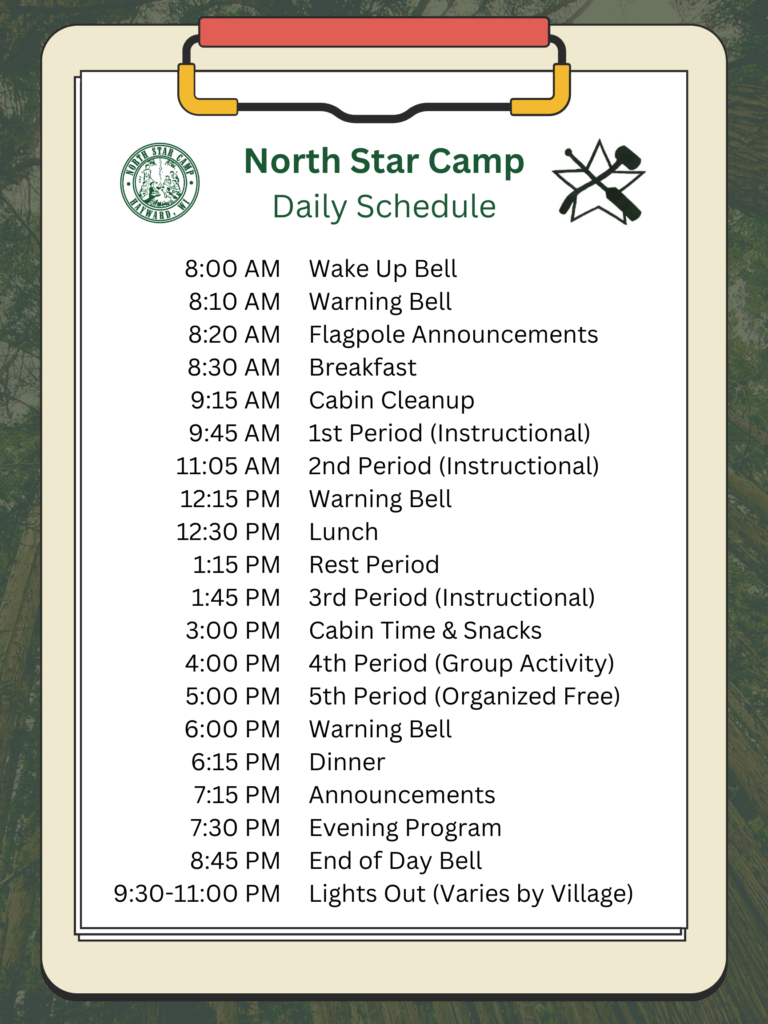 We offer three different levels in most project areas: beginner, intermediate, and advanced. Each activity comes with its own set of milestones for our campers to accomplish in order to advance to the next level. Take archery, for instance. A camper must attain a specific score from a particular distance before they can move up. Our objective-based programming not only keeps our boys focused and motivated, but it also instills in them the valuable skills of goal-setting and perseverance. They learn how to set their sights on targets and work hard to reach them.
Fourth period is the one period in the day that is assigned by group. Some days 4th period is Challenge Games, where each cabin challenges another to a sport or activity of their choosing. Some days it is a time for our Green-White competitions. Today it was Village Activities, where each group gets the opportunity to organize activities with their age group. Our Juniors learned some North Star classics from games like tush ball, tetherball, as well as card games like ERS and UNO. The Ridge was out on the athletic fields playing softball, soccer and football. The Seniors worked to get on the same page with cheers so that they are ready to lead the whole camp, and also played some lawn games.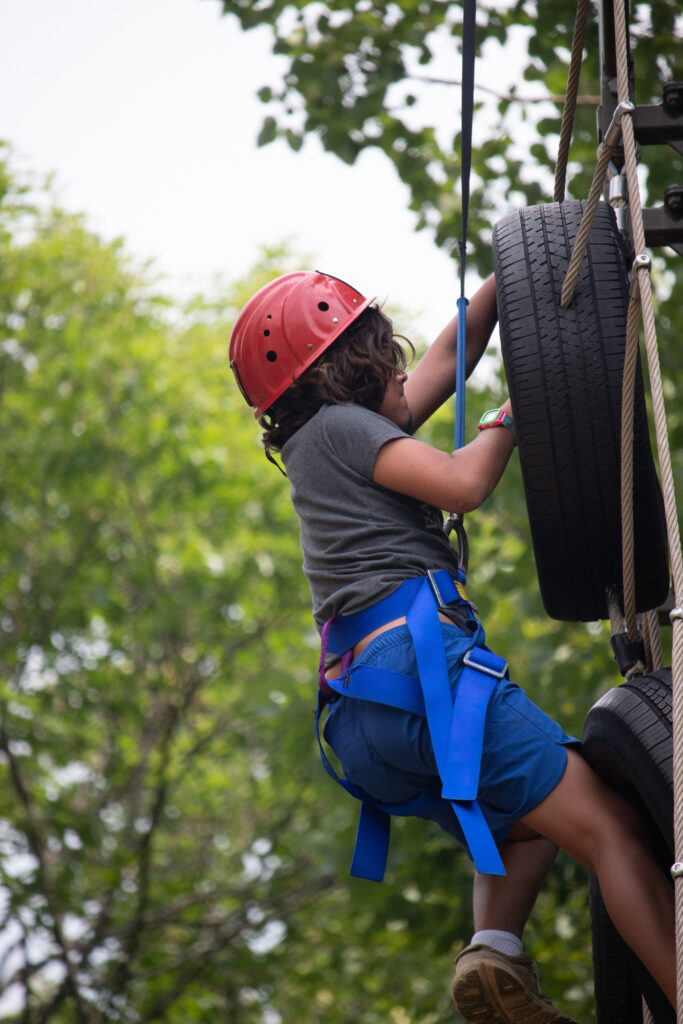 During the Organized Free period, which is our 5th period, the boys have the freedom to choose an activity for the day. They can choose to relax at swim point, experience the thrill of zipping from the top of the climbing wall, play basketball, or simply socialize with their friends in one of our designated hangout spots. The decision lies entirely in their hands for that day, which takes us to dinner.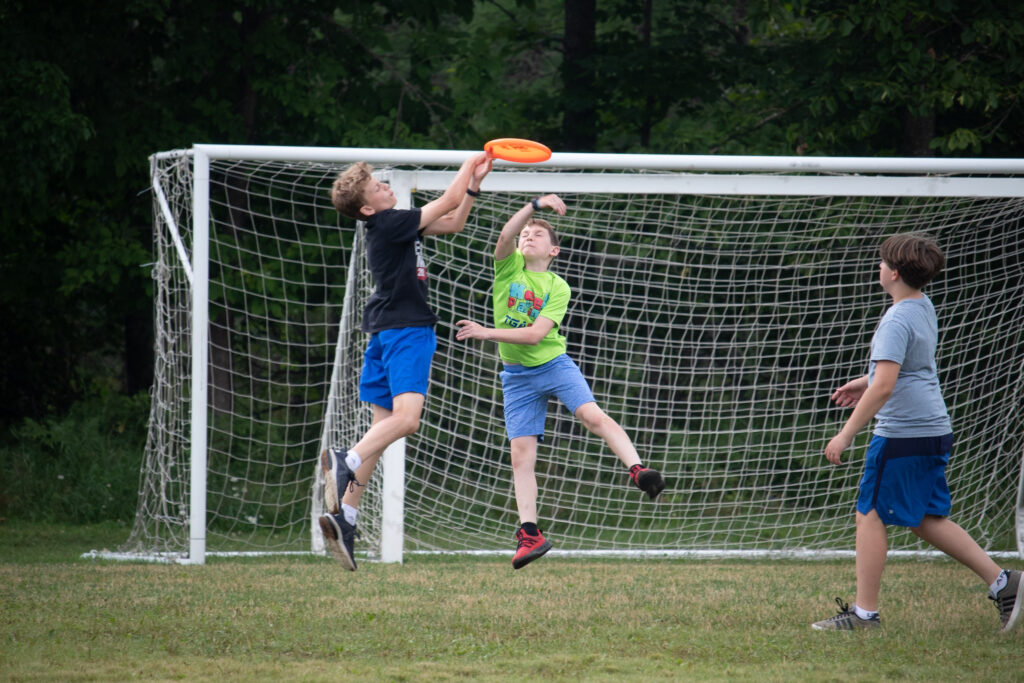 But the fun did not end at dinner. Following dinner, we had our first Wanegan of the session. Wanegan is the Ojibwe word for store, and for our campers it means candy! Campers line up and sing for candy at the porch behind Cabin J-3, and campers go through the Wanegan line to a great deal of excitement and fanfare to choose their candy bar so long as they wrote their letters home. And evening program was a rotation of games designed to allow the campers to get to know one another and all of the staff from the other cabins as well.
Tomorrow is the start of our 2nd session wilderness camping trip program with I-6 & S-5 leaving on the Superior Hiking Trail!
Today's Grace:
"Life is like riding a bicycle. To keep your balance, you must keep moving."

– Albert Einstein