The 2023 North Star Games
The North Star Games took place yesterday and one of our most special days during the summer went off without a hitch. We had perfect weather, great energy, and great sportsmanship throughout. North Star Games is a day where the camp is divided into four teams, named after either a planet or constellation. This year's teams were Mars, Microscopium, Perseus and Pluto. All campers and staff got in the spirit of their teams by getting dressed in their teams colors even painting themselves up first thing in the morning.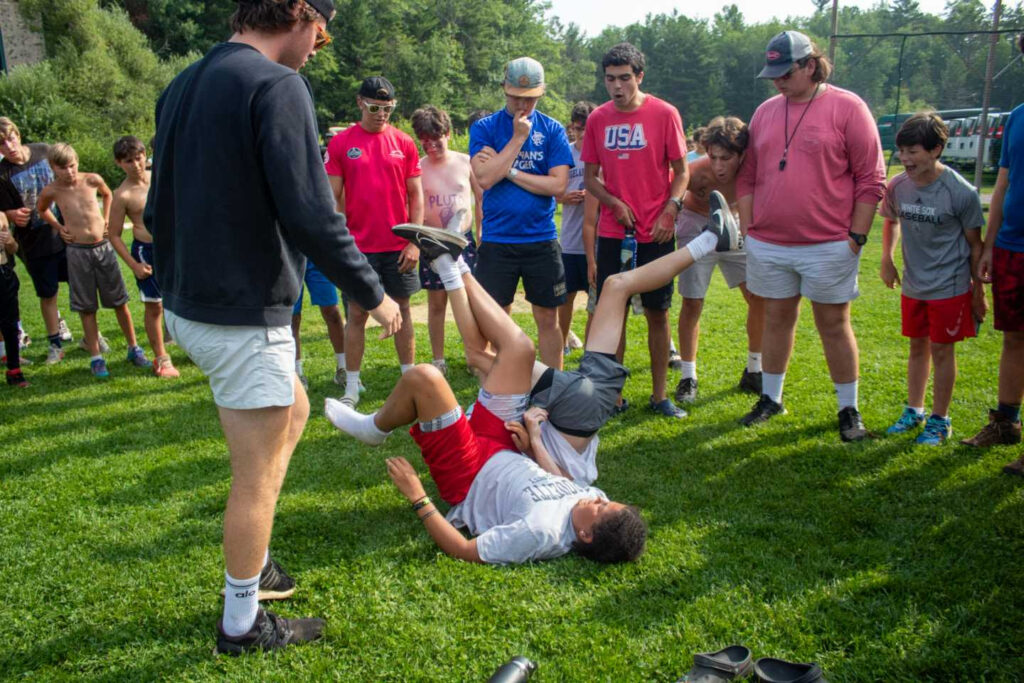 The fun actually started on Friday night with a special ceremony. We lit torches and talked about why the North Star is so important. Each team had its own torch and flame, and the team captains brought their torches together to show that we're still one big camp family. And when we say that we started the event with a bang, we mean it literally with a quick fireworks show as part of the opener to the North Star Games.
Saturday morning we were moving quickly to get in a busy day of activities. We gathered on the athletic fields where everyone got to try their leg at leg wrestling. Each village has everyone compete until they have whittled it down to the finalists and eventually a champion. While the biggest kids are inherently the favorites, it's always fun to watch for David flipping Goliath, which inevitably happens in every village.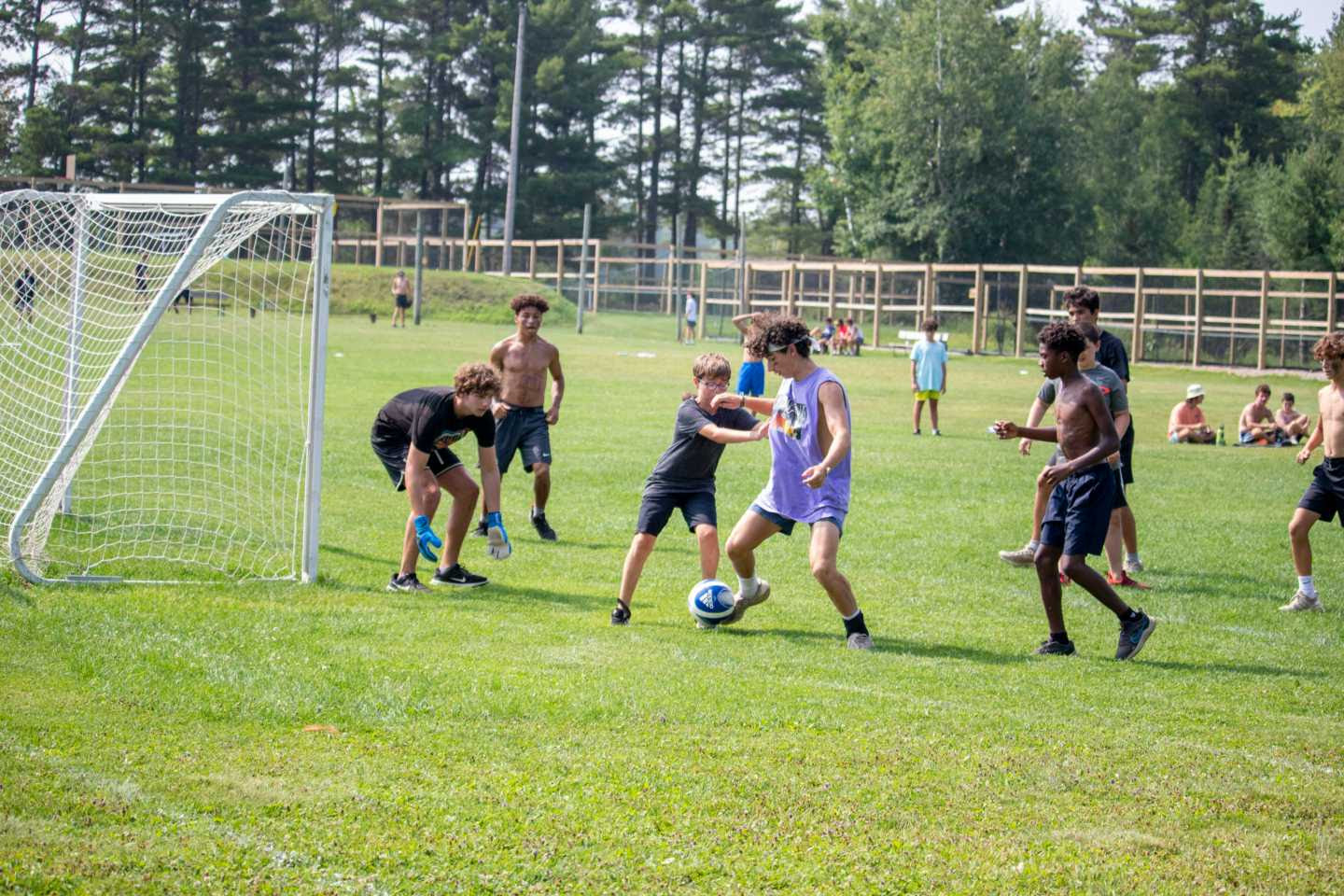 The rest of the day has a sampling of every activity in camp, including sports like Polaris Ball (a baseball variation), Basketball, Ultimate Frisbee, and Football, plus camp activities like Archery, Riflery, Climbing, Canoeing, Arts & Crafts and Plaque Making. Every camper participates in 3 different events, and then after lunch they take part in the tug-of-war, and maybe the running and swimming relays.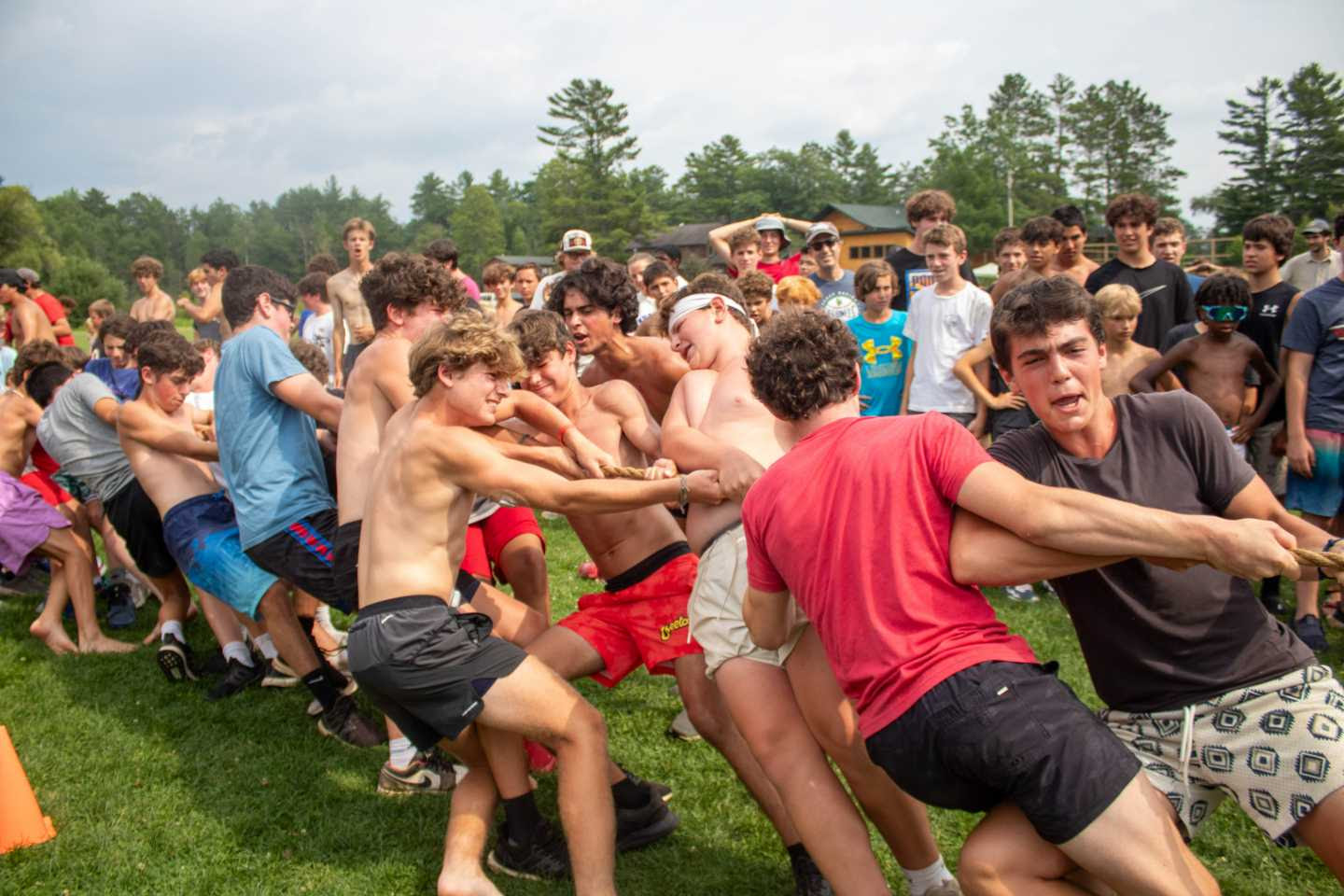 Lunch during the North Star Games is different. Just like space, there was no noise – it was a completely silent lunch! It's a fantastic camp tradition that, while the campers think it's just a fun and different thing we do on the day of North Star Games, it shows the cabins just how well they communicate with each other and that they can get their messages across without using any words. 
We ate a delicious dinner of BBQ brisket and corn on the cob, and had ice cream for dessert before announcing the scores. At the end of the day, it was Microscopium that came out on top. A great day was had by all, and that is what matters!

This morning we sent off our last trips of the summer – The J-1 trip to the Mighty Namekagon, the sign-on Mountain Biking Trip, and our Pine Manor McMoose Duluth Trip. Tonight was a great time for our Cabin Campfires to let the campers work with their counselors to process the emotions of a busy week, and to plan for a great week ahead. 
Optional Title
Today's Grace:
"It is not in the stars to hold our destiny but in ourselves."