2018 Staff Spotlight – Kerry Peterman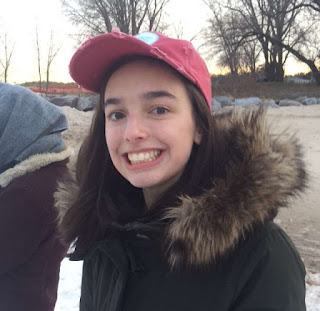 Kerry Peterman may be joining us for her first official summer at camp but she's been coming to North Star for a long time. She'll join the ranks of 2nd generation NSC folks since her Dad Tom was a camper and staff member, but she's been coming to Post Camp for years. We didn't warn her that there isn't happy hour all summer long.
Kerry, a native of Glencoe, IL is just finishing her freshman year at the University of Iowa. There she's an Informatics major and is also a member of a university improv group. Kerry plays guitar and is also into art and graphic design. During the summer Kerry will teach on a few program areas while working in the office and helping oversee NSC photography.
More about Kerry
How did you learn about North Star and why did you apply?
-My brother and my dad went here! I applied because I've grown up loving North Star and I wanted to be a part of it.
If you could be any animal (besides a human), what would you be and why?
-An axolotl because they can regrow their limbs! And they look really cute.
What is your guilty pleasure tv show(s):
-Archer
What is your dream Job:
-A storyboard artist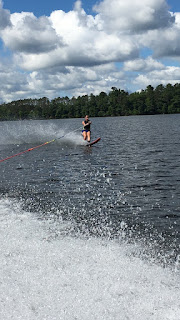 If you could have dinner with any three people, dead or alive, who would they be and why?
-Grace Hopper, Harvey Milk, and Grimes because they all seem like they'd enjoy a good meal.
What is the best Christmas/Hanukkah/holiday present that you've ever gotten:
-An electric guitar
What are/were your favorite subject in school:
-Outdoor Education, Math, and Art
What are your top three movies of all time:
-Whiplash, Stranger Than Fiction, and Spirited Away
What sports teams do you root for:
-The Iowa Hawkeyes
What noteworthy/random/menial jobs have you held?
-I was a teacher assistant for my high school's outdoor education class.
What did you do last summer?
-I worked as a pharmacy technician at a store and visited Minneapolis.