Celebrating our 70th Summer with our Alumni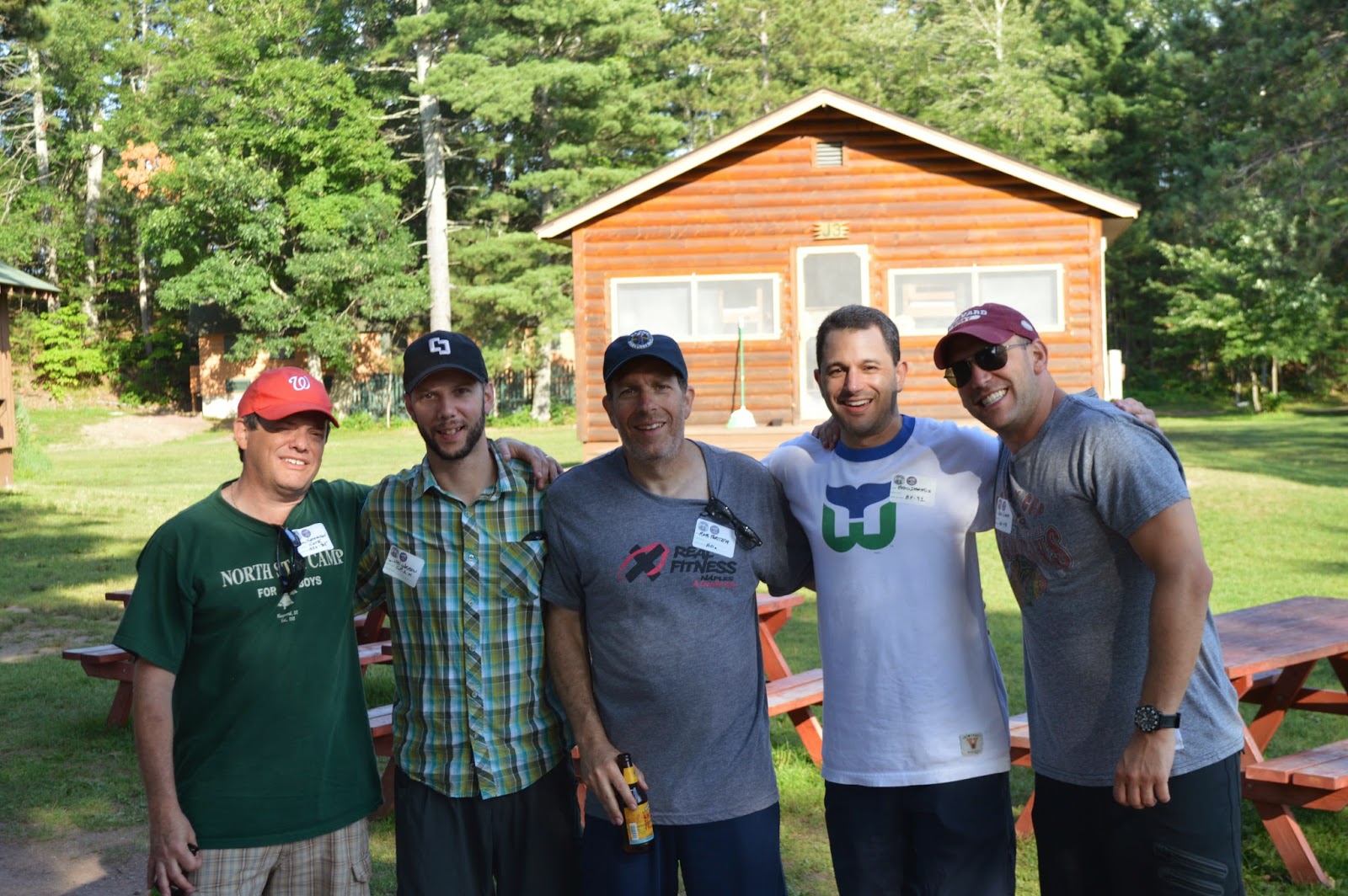 The idea of holding a 70th summer alumni reunion was pretty much a no brainer. Its been about 15 years since we last held an alumni reunion on-site at camp and we knew that there were lots of former campers and staff who were really wanting to get back to North Star and reunite with their camp friends. We really began pushing the event in March and with a lot of support from a handful of active alums, we were excited to welcome about 70 NSC alums to North Star this past weekend.
Over the course of the day on Friday, we went from a handful of alums to almost our entire crowd. It was truly special seeing the different reactions when people got to camp. For some, it was being at camp after decades of absence that seemed to really strike them. For others, it was seeing friends who they hadn't seen since their camp days that was truly emotional.
Our Friday evening saw that emotion continue as everyone went to the Council Ring for a Friendship Fire. We had some songs along with a few alums who spoke, including Jim Silberman, who did a tremendous job bringing the spirit of Lou and Renee to the reunion. As the sun was setting, Andy lit the fire for a keylog ceremony. At first, only a few people went down and we figured that it may be an abbreviated keylog ceremony. Almost an hour and a half later, the final keylog was thrown onto the fire. The outpouring of feelings, memories and gratitude at the keylog ceremony was truly special and really bridged the different generations that were at the Council Ring. After Forest Green and Taps, everyone headed to the Lodge for more stories and even a few Tombstone pizzas.
Saturday was a day of action as we had two periods in the morning with open programming. Reunion "campers" got a chance to shoot riflery and archery, go waterskiing and participate in their favorite camp activities. The big attraction was at Lou's Diamond as half the crowd played in a softball game. As the day went on, our "campers" continued to do their best to recapture their youth as they tried to get up on slalom skis and play speedball.
We took time in the afternoon to have a marathon. Everyone was put onto either the green or white team and everyone was given a role in the 17-event marathon. The marathon got off to an auspicious start for the white team. Only a few events into the marathon the canoeing tandem of Jon Sherman and Joel Richman were barely off shore when they tipped their canoe. In fairness, the canoe didn't end up tipping, however both Sherm and Joel ended up in Brewer's Bay. The white team would catch up and the boil-water-boil would be the deciding event. Ultimately it was youth over beauty as Jimmy Sarnoff and Rob Kallick were able to get their water to boil ahead of Rieber Paulson, Richard Rusnack and Guy Wolff.
After dinner, everyone headed up to Mike Hall for a talent show/request program. Everyone was treated to Manfred Frank's "Apples and Bananas", Tim Schroer's "Church Lady" and lots of other great songs and skits from years past. Everyone then rose for the "we were here" song, and it was amazing to see that every year from 2014 through 1946 had at least one person standing. After everyone participated in "Carry On" and "North Star Blues", we again finished the evening (and for many, started the morning) in the lodge, looking at pictures and telling more stories.
There were certainly more than a few sore campers on Sunday morning, and unfortunately, our reunion had to come to a close. Many left after breakfast and by lunch, we had a few final campers standing that needed to stretch their stay at camp as long as possible.