July 27, 2013
Today was our first Bi-Camp Competition with Camp Nebagamon since 2019 and it was so nice to be back playing with our friends. The Bi-Camp Competition showcases 8 events that our campers have been working on their skills throughout the summer: canoeing, chess, swimming, tennis, archery, riflery, cross country and sailing. The boys over the past few days have tried out for their teams and were ready this morning in their new Bi-Camp t-shirts. The teams from Nebagamon arrived at North Star around 11am and were welcomed by hosts from each team, who showed them around camp and brought them out to their activities.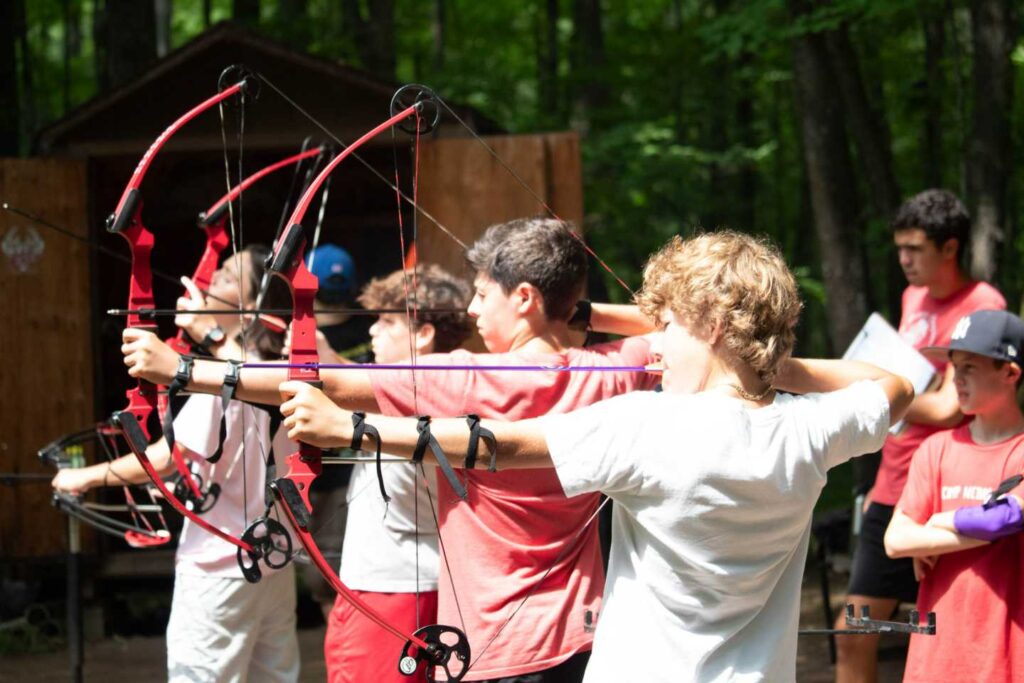 Like the rest of our competitions at North Star, there is no trophy or prize. The idea of the Bi-Camp Meet is to give the campers an opportunity to test the skills that they have practiced and to put into practice the values that they've been working on. I was very proud of our boys on both fronts. It was wonderful walking around camp and seeing our campers learning the names of their opponents, greeting them, getting to know them, encouraging them and congratulating them on their performances. I saw our boys competing hard and being kind at the same time, which is exactly what we work to teach. One great moment happened on the tennis courts where I watched one player cheer up his opponent who had missed a few consecutive shots and was getting frustrated with himself. This shared philosophy on competition always makes for a great day with Camp Nebagamon, and we are grateful for the camaraderie and collaboration with them.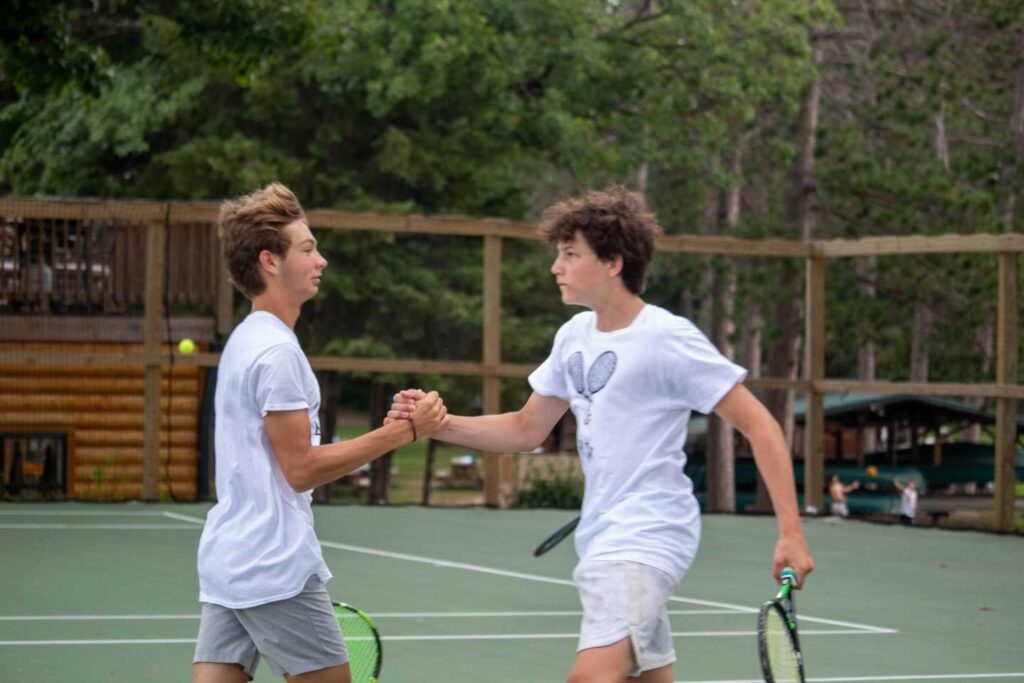 We had planned to end the day today with a social with the entire Nebagamon crew, but the weather had other plans. But it didn't stop us from having a great night on our own. The heavy rains moved the program inside, but the energy was fantastic, first in the Lodge and then in the Fieldhouse. In the Lodge the boys had a great night of cheering and playing table games, and were thrilled to find out that dessert was a special ice cream sundae bar. Then it was up to the Fieldhouse for a giant game of dodgeball to burn off that extra energy.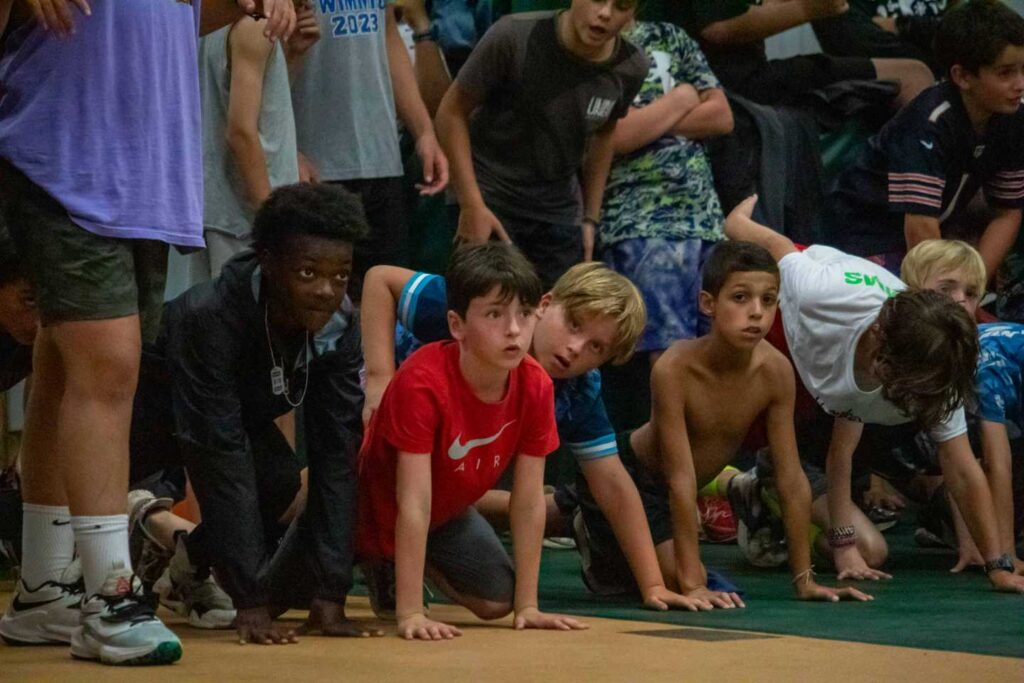 Today's Grace:
"Winners are not those who never fail, but those who never quit."

– Banksy