July 26, 2023
Tonight we had the return of the All Camp Campfire. While our Friday Night Services provide a time for reflection at the Council Ring, the All Camp Campfires is an opportunity for some laughs and some fun. We started off with our Pine Manor guys taking the stage. First, a small group of guys talked about their experiences on the Canadian. They talked about the trip, what they learned, how it was different from their expectations and shared their advice for the younger campers. The advice included not taking anything for granted, making the most of every day at camp, and learning to appreciate your cabinmates for their individuality.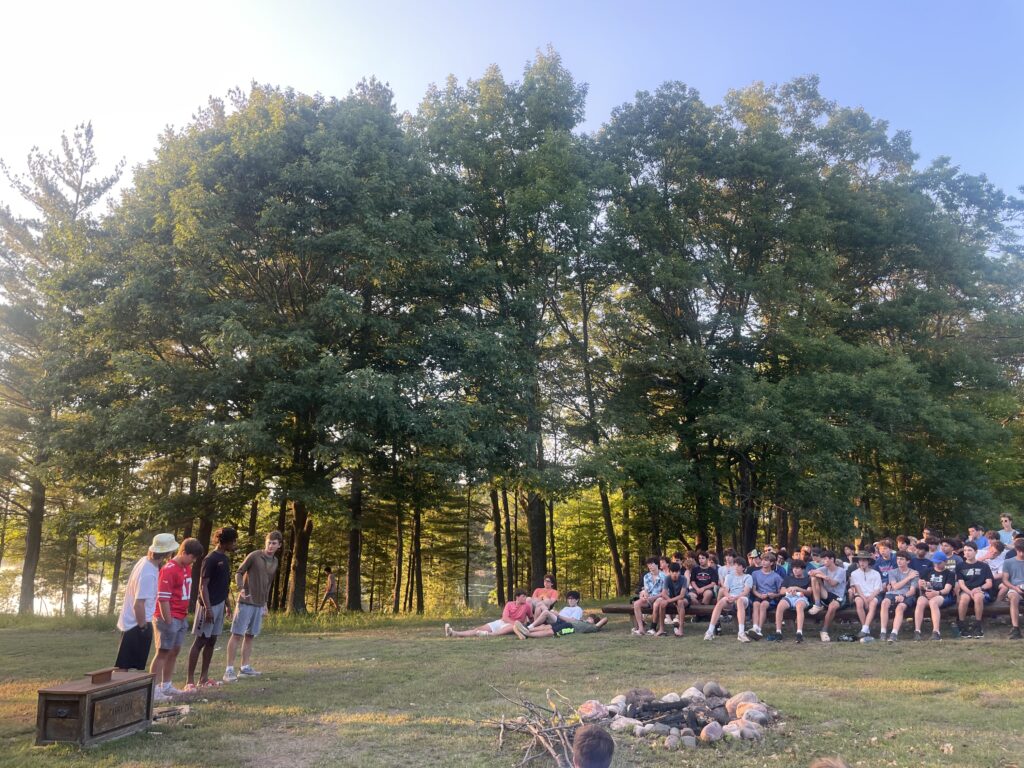 Then Dylan and Isaac brought out their guitars and rocked the Council Ring with their own version of Thinking Out Loud by Ed Sheeran. They had the whole camp singing along and swaying!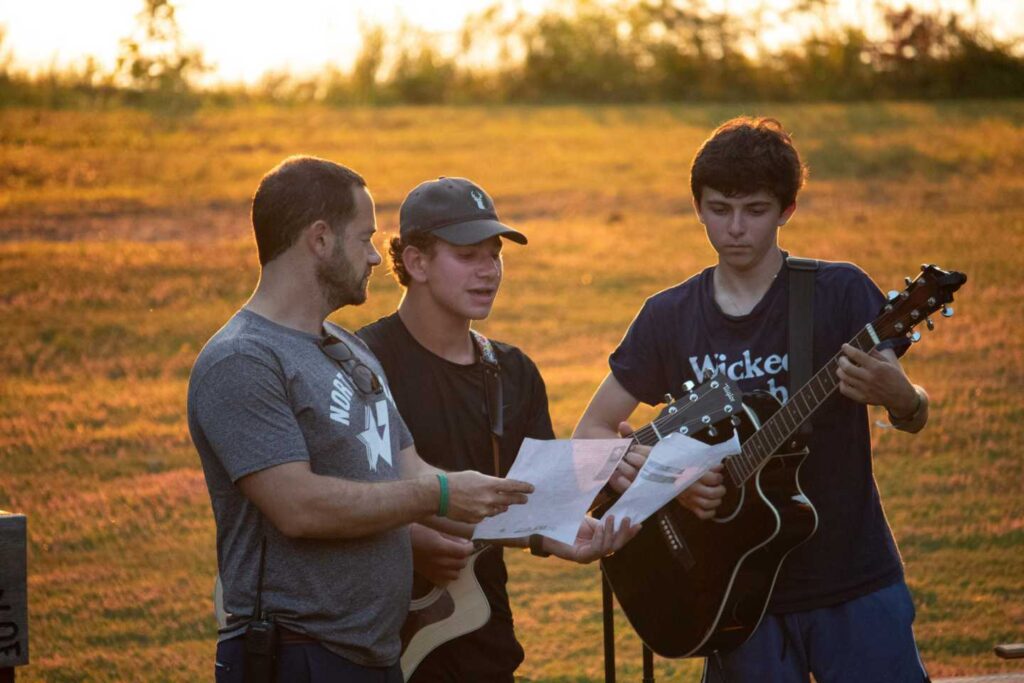 We revived two other great traditions as well: I See a Bar and The Talking Contest. For the sake of tradition, we will say no more about I See a Bar. But the Talking Contest is quite an event. This competition is effectively a staring contest, but with talking instead of staring. The two contestants need to talk continuously at one another without stopping, pausing, repeating or tripping over their words. We had quite a field of competitors this year with Asher S. and Jonny F. having a rematch from last year's Villa version. Asher went on a rant about video games while Jonny waxed poetic about classical composers. We wrapped up with Glick leading us in a Bob Dylan sing-along on a great night.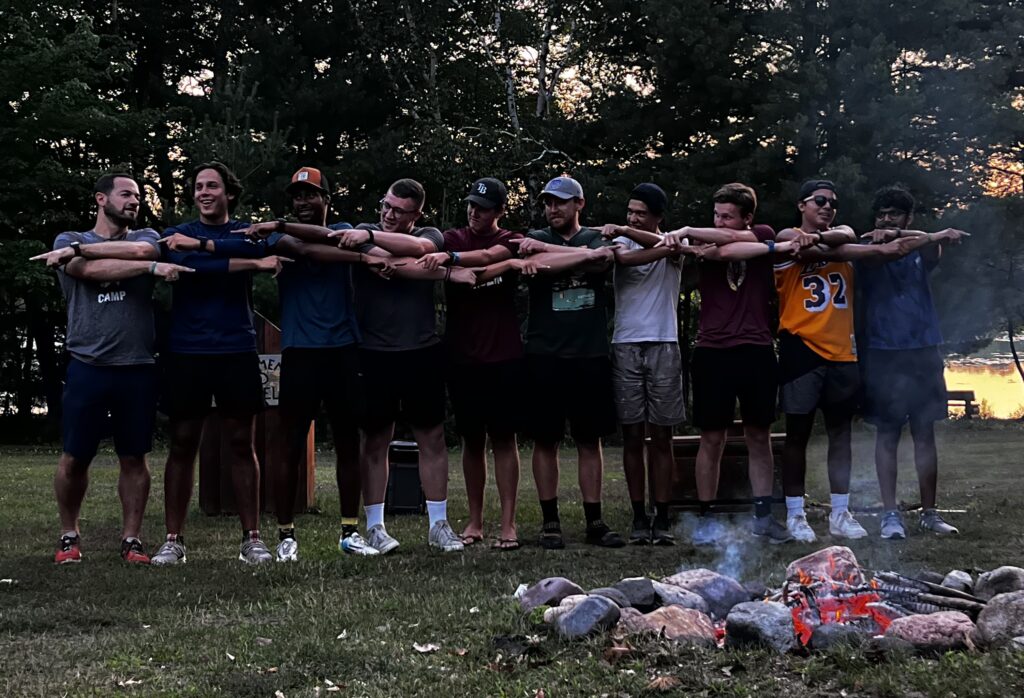 Yesterday was a phenomenal second Cruiser Day of the session. We're having beautiful weather in the mid-80s and the day afforded many opportunities to be in the water. At camp there was swimming, tubing, paddle boarding, kayaking, canoeing and more. For the Intermediates, they had a Village Cruiser Day where they visited a high ropes course and had a chance to go for a swim in Lake Superior.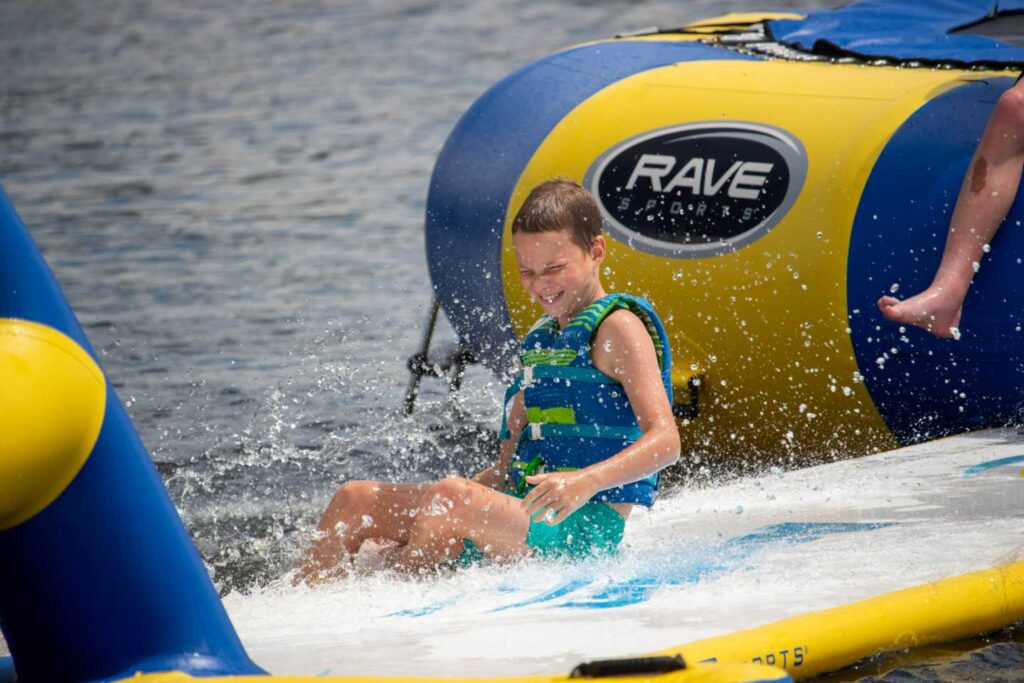 Cruiser Days provide a lot of wonderful cabin time, but living in a cabin with friends for four weeks also has its challenges. At the beginning of the summer everything seems great, like a honeymoon. As time goes on, it is normal for there to be disagreements and arguments. These experiences, alongside the coaching and support of our staff, are part of learning to share space and live together as a group. Through good intentions campers will still undoubtedly make some mistakes or accidentally hurt each other's feelings, but we view these conflicts as important learning experiences. We learn how to compromise and talk to each other better. We also learn to understand ourselves and see things from different points of view. Our counselors are always there to help and support us through these experiences, and this is when we truly grow and become the best version of ourselves, making the camp experience even more valuable.
Today's Grace:
"You have power over your mind – not outside events. Realize this and you will find strength."

– Marcus Aurelius