Staff Spotlight – Alex Foster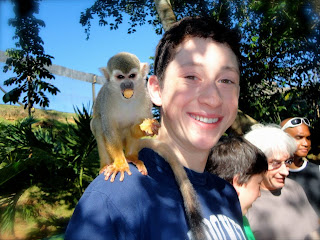 Alex Foster returns to camp after a few year absences. A former camper, we're excited to have him join the staff for the first time. Alex is currently a senior at Highland Park High School, where he's involved in congressional debate, the DECA business club and Scholastic Bowl. He interned for a congressional campaign and also holds a student representative position on the Highland Park City Council.
Alex has been on some pretty cool trips recently. He actually went to Nepal and Bhutan over winter break. He won't be going that far for college. In the fall, Alex will be a freshman at the University of Chicago. At camp he'll be instructing wakeboarding and arts & crafts. This will be Alex's seventh summer at North Star.
More About Alex
Favorite Tombstone pizza type: Sausage
Favorite project at camp (that you don't necessarily instruct): Berry picking bonanza
Your three favorite movies of all time: The Curious Case of Benjamin Button, Step Brothers and The Lord of the Rings: Return of the King
Preferred wanegan offering: Skittles
Best evening program at camp: Glen's Game
Favorite cartoon character: Donald Duck
Favorite camp (card) game: Euchre
If you could have lunch with any two people, dead or alive, who would they be?: Benjamin Franklin and Alexander Hamilton
What is your dream job: College professor
A little known fact about yourself: I cook up a mean bowl of oatmeal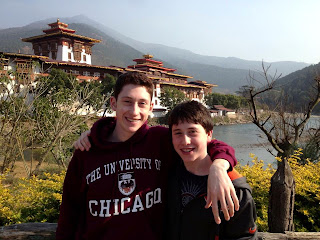 Alex and his brother (camper) Jack