Staff Spotlight: Dylan "DJ" Jacobs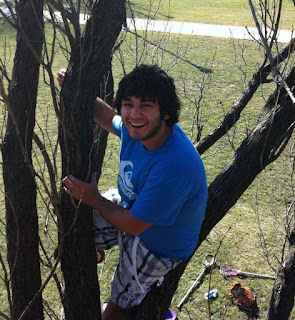 Returning for summer number nine is Dylan Jacobs. After a few year absence he returned last summer and we're glad to have him back. DJ hails from Buffalo Grove, IL and returns this summer as a cabin counselor and waterfront instructor.
He does a great job with our campers who have so much fun with him. DJ is currently a sophomore at Bradley University in Peoria, IL, where he is a computer science major and hopes one day to design apps and games.
More About Dylan:
Favorite TV show: Whitest Kids U Know
Best place you've ever traveled to: Aruba
sports team that you root for: White Sox
Favorite camp meal: Burgers
Favorite spot at camp: The Council Ring at sunset
Favorite all camp/special program to do at camp: Glenn's Game
earliest camp memory or notable camp memory: Cedar Rapids with cabin I-4
If you had a super hero power, what would it be: The ability to control time
Best Hanukkah present that you've ever gotten: My first guitar
Preferred chicken nugget dip: BBQ sauce