Staff Spotlight: Fletcher Hillier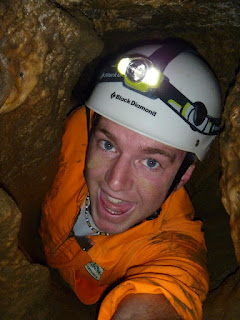 Fletcher Hillier will be joining us for his first summer at North Star. Hailing from Whangarei in New Zealand, he's actually got family from all over the globe. His parents have relocated to England and his brother is now living in Chile. He gets to travel quite a bit to see them and following the summer, he'll meet up with family in Machu Picchu. Fletcher grew up in Whangarei and then went to Victoria University in Wellington, NZ. He'll take a break from his job as a police officer to come to camp this summer.
Fletcher is an avid outdoorsman. He's been climbing since he was ten years old and has worked as a climbing instructor in the past. He also enjoys rappelling, hiking and caving. We're glad to have Fletcher join us as a cabin counselor and climbing instructor.
More About Fletcher:
Favorite TV show: Man vs Wild
Best place you've ever traveled to: Railay Bay, Thailand.
Sports team(s) that you root for: All Blacks (rugby)
How did you learn about North Star and why did you apply: I learnt about
north start through IPE working adventures which was advertising Summer
Camp America in my local climbing gym. I applied to have an adventure
over summer where I could learn loads and pass on my knowledge those who
want it.
What did you do last summer?: Worked most of it, in my current roll as a
Police officer in South Auckland, NZ. I did have a great holiday in ozy
though, Just 10 days.
What noteworthy/menial/random job(s) have you previously held: Jack of
all trades master of none haha, I have been a abseil and cave guide,
native plant nursery worker, lawn and turf laying, (golf courses and the
like) Bungy trampoline operator, Gymnastics coach, landscaper.
What, if any previous camp experiences have you had: NIL bar working in nz with school camps.
If you had a super hero power, what would it be: not so much a power but
I'd be batman in a heart beat. But if i had to have a power it would be
wolverines power of regeneration/heal yourself.
Best Christmas present that you've ever gotten: War dogs. Book
Preferred chicken nugget dip: BBQ