Staff Spotlight: Isaac Lasko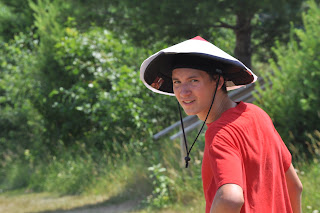 Junior Counselor Isaac Lasko resides in Highland Park, IL where he is a junior at Highland Park High School. This will be his 7th summer at camp and his 2nd on staff. Amongst the many things that he does at camp are waterskiing, riflery and tennis. He'll also be found on sailing and climbing.
Over the past six months he's been learning how to play the piano and is planning on bringing his piano accordion to camp.We're looking forward to the addition of his musical talents!
More About Isaac:
Favorite TV Show: Aqua Teen Hunger Force
Best Place I've Traveled to: Canada Boundary Waters
Sports Team You root for: Chicago Teams!
Whats your favorite Camp Meal: Fourth of July Breakfast
Favorite Spot at Camp: The Villa (Senior Village)
Your favorite all-camp program: Pow Wow Day
What's your earliest Camp Memory: Wacky Introductory Skits on the first day
Notable camp memory: The Canadian
If I had a superhero power: Telekinesis
Whats your best Hanukkah present: Desktop Mac Computer, Don't know what id do without it
Preferred Chicken Nugget Dip: Ranch