Staff Spotlight – Michael Berger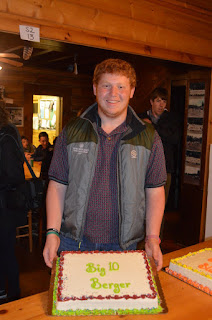 My name is Michael Berger and this is going to be my twelfth summer at camp! I am a rising senior at American University in Washington D.C. studying journalism and political science. At camp, you can usually find me on the riflery range or at arts and crafts.
More about Michael
If you could be any animal (besides a human), what would you be and why?
– Ninja turtle
What is your favorite cartoon Character:
– Ninja turtle
Where is your favorite spot at camp:
– The Council Ring
What is your dream Job:
– Journalist at the Washington Post
If you had a super hero power, what would it be:
– Definitely the ability to fly
What is the best Christmas/Hanukkah present that you've ever gotten:
– Saturday Night Live tickets
What is your preferred chicken nugget dip:
– Honey Mustard
What are your top three movies of all time:
– Rookie of the Year, Space Jam, Fargo
What's your go-to pie at the Norske Nook?
– Strawberry Cream Cheese
What is a little Known fact about yourself:
– Joe Biden once made fun of me
Share one notable camp memory:
– I hold the record for most tips on the Brule River