Staff Spotlight – Nathan Hendrickson
Nathan Hendrickson was referred to North Star by former Arts and Crafts Director Michelle Eccles. Michelle is getting her Masters of Fine Arts at Florida State University and she reached out to other art students and we were lucky enough to have Nathan apply. Nathan grew up in Louisville, Kentucky and received his undergraduate liberal arts degree in Fine Art: Painting and Photography/Digital Media from Bellarmine University. After graduating he worked at an experimental art gallery called Land of Tomorrow as the gallery coordinator. He's now at FSU where he's getting his Masters of Fine Arts. Nathan will be an art instructor this summer and also will be our videographer.
More about Nathan
How did you learn about North Star and why did you apply?
– I learned about North Star Camp from my colleague in the FSU MFA program, Michelle Eccles who taught art and was a counselor at North Star for over 8 years. I decided to apply because it sounded like a wonderful opportunity for me to gain experience as a teacher and mentor as well as exercise my skills as a video artist and photographer.
If you could be any animal, what would you be and why?
– If I could be any animal, I would probably choose to be a dolphin because they are thought to be one of the most intelligent animals besides ourselves and I think that I could get used to swimming all of the time.
W-hat is your favorite cartoon Character:
– My favorite cartoon character is an absurd tie between Tom and Jerry that results in a cartoonish catastrophe set to Chopin's Grande Valse Brillante.
What is your dream Job:
– To be a working artist and a tenured professor of visual art at the university level.
If you had a super hero power, what would it be:
– The ability to be in many places at the same time.
What noteworthy/random/menial jobs have you held?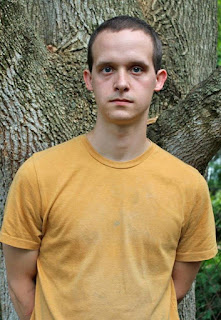 – I worked as a Business English teacher for adult learners in Budapest, Hungary.
What are your top three movies of all time:
– Sans Soleil, Caltiki the Undying Monsterand Jean Cocteau's Beauty and the Beast
What did you do last summer?
– I worked as a cook and server for a catering company in Louisville, Kentucky and sold a bunch of my paintings and drawings in order to save money to move to Tallahassee, Florida to attend graduate school.
What is a little Known fact about yourself:
– I sometimes pick my nose.
What, if any previous camp/outdoor experiences have you had?
– I love to hike and often go camping in my free time. My favorite place to camp is in Red River Gorge in the Daniel Boone National Forest in east-central Kentucky.