Staff Spotlight – Nich Zlevor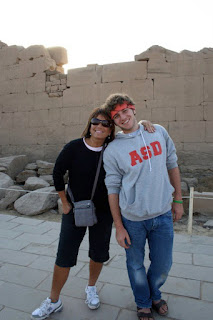 Nich Zlevor joins us for his first summer as a senior counselor and tennis & ecology instructor. A native of Racine, Wisconsin, he's lived all over the globe. His father works for SC Johnson and their family has spent time living in Japan as well as Dubai. After graduating from the American School of Dubai, he headed back to Wisconsin.
A student at the University of Wisconsin – Madison, Nich is triple majoring in History, African Languages & Literature, and Environmental Studies. He's also a big tennis player, playing throughout high school, attending tennis camps and teaching private tennis lessons. He also tutors foreign exhcange students on campus. We're excited to have Nich joining our staff.
More About Nich
Your three favorite movies of all-time: The Life Aquatic with Steve Zissou, Zombieland, & National Lampoon's Vacation

What is your dream job?: Economic and Social Development Officer at the United Nations
Best place you've ever traveled to:
Beirut, Lebanon
Your favorite cartoon character: Scooby-Doo
If you could have lunch with any two people, dead or alive, who would they be:
George Harrison and Stephen Colbert
How did you learn about North Star and why did you apply?: I learned about North Star through my university, and I applied because the camp looked like such a great time!
What noteworthy/random/menial jobs have you held?:
I have been a tennis instructor, but lately I have been interning at companies around the Middle East.
What did you do last summer?: I worked in Dubai for Chrysler Group and did a little bit of traveling around the region. Probably, the coolest thing I did was visiting the Petra site in Jordan.
What, if any previous camp experiences have you had?: I have attended summer tennis camps in the past, but this summer will be my first time ever as a counselor at one.