Staff Spotlight – Tom Funge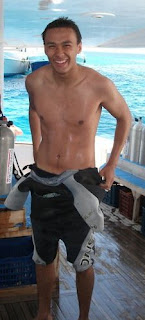 Tom diving in the Red Sea
Hi, my name's Tom and i'm 21 years old. I come from the UK. I was born in Bedford, but the majority of my life is now lived in Leicester as that's where I study at University – studying Geography! Last summer I volunteered in Morocco working with underprivileged kids in a day camp setting. I also completed a marathon recently and am an experienced swimmer.
Ahead of the summer I'll be taking a Water Safety Instructor course so that he can help our campers on their swimming skills. I've also done quite a bit of hiking and camping and will serve as a pathfinders instructors. I'm a very outgoing and active individual and I hope to meet as many new people and make many new friends whilst I undergo my first experience at camp!
More About Tom
What is your dream job: One day, my dream is to become a teacher.
Best place you've ever traveled to: The Caribbean, St. Lucia – the sandy beaches and picturesque seas won me over, hands down!
Favorite cartoon character: Probably Ash Ketchum – I loved Pokemon in my younger days!
If you could have lunch with any two people, dead or alive, who would they be?: Michael Bay (I'm a major film fanatic, and love so many of the films he has directed!) and Olympian Jessica Ennis – I would love to hear how she trains!
How did you learn about North Star and why did you apply?: I applied through a company call 'Camp Leaders'. After having my application finalized, I was contacted by North Star. From the moment I first made contact with North Star, I fell in love with the whole place!
What noteworthy/random/menial jobs have you held?: I've done an array of things in my life; waited tables, served drinks, worked oncheckouts, distributed fliers and taught and cared for young/disabled children. If
you can think of it, I've probably done it!
What did you do last summer?: I worked out in Morocco for 3 weeks, helping disadvantaged children in some of the poorest rural areas. Other than that, saving money for University!
What, if any previous camp experiences have you had?: I briefly worked at a day camp in Morocco with young children, whilst I was working out there in the summer of 2012. I hope to be able to add to my
experience of Camp life, with an unforgettable summer at North Star though!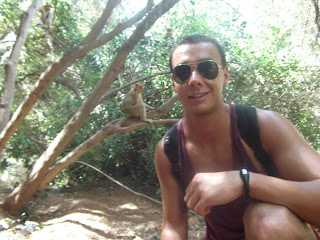 My first meeting with an actual wild monkey in Morocco!