Staff Spotlight – Van Walker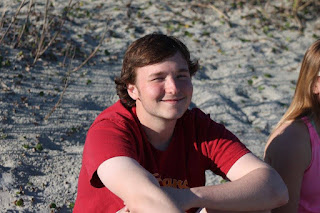 Van Walker joins the North Star staff for his first summer at camp. The Wilmette, IL native just completed his freshman year at Marquette University in Milwaukee, where he is majoring in public relations. While at New Trier HS, Van was an Outdoor Education TA, which gave him experience teaching others how to rock climb, tie knots, and even Kayak.He played lacrosse then ultimate frisbee which he still plays in college. Van learned about camp through his brother, Jack, who was a counselor the last two summer.
More about Van
How did you learn about North Star and why did you apply?
– I found out about North Star Camp through my older brother jack who was a counselor last year. I applied to work at North Star because I think it will be fun to work at a summer camp. I went to a summer camp when I was around 13 years old and I always thought that being a camp counselor would be an incredibly fun and rewarding job.
If you could be any animal (besides a human), what would you be and why?
– I would be a Dog. Specifically, I would be a dachshund because we have 2 at home and I think they are always happy and full of energy.
What is your favorite cartoon Character:
– Patrick Star
What is your dream Job:
– I want to work as a public relations expert for a politician.
If you had a super hero power, what would it be:
– The power to read minds
What noteworthy/random/menial jobs have you held?:
– I worked as a day camp counselor for a sports camp in my town for a summer. The next summer I worked for a family watching their two kids.
What are your top three movies of all time:
– Trainspotting, Fight Club and Forest Gump
What did you do last summer?
– I did some fun stuff last summer. I started the summer off by going on a camping trip to Devils Lake with some friends. For the Majority of the Summer I played Ultimate Frisbee everyday. Towards the end of the summer I went to West Virginia for a service trip.
What is a little Known fact about yourself:
– I had an Appendicitis when I was 6 years old.
What, if any previous camp/outdoor experiences have you had?
– I worked as a day camp counselor a couple summers ago. I was in the boy scouts for some time also. I just love spending time in the outdoors!