Staff Spotlight – Zach Bantle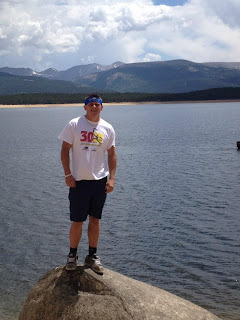 New counselor Zach Bantle hails from Adams, Massachusetts. He's currently a freshman at Western New England University in Springfield, MA, where he's majoring in Mechanical Engineering.There he's a varsity wrestler. Throughout high school he wrestled, played football and lacrosse. He's also big into the outdoors and over spring break he took a solo one night camping trip despite some icy temps near 20 degrees.
As a collegiate wrestler, he's spent the majority of his time in the gym preparing for spring wrestling. He's looking forward to some upcoming tournaments, including ones in Pennsylvania and Ohio. Zachdone community service trips to the Colorado Rockies as well as Camden, NJ. We're excited to have Zach join our staff as a pathfinders and football instructor and we'll be sure to have him do some wrestling instruction, too
More About Zach
Your three favorite movies of all time : Vision Quest (Watch this one before every wrestling meet!) Gone Baby Gone. Happy Gilmore

What is your dream job : College has defiantly turned my job aspirations on its head, I now dream to be a school teacher (work with kids mostly)
Best place you've ever traveled to : When I was younger my dad's job shipped him to Switzerland, I lived there for 8 months. I got to go on a real alpine slide, see the beautiful alps, and try my hand at learning German
Favorite cartoon character : Wily coyote

If you could have lunch with any two people, dead or alive, who would they be?: John D. Rockefeller and J.P. Morgan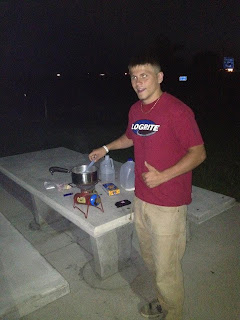 How did you learn about North Star and why did you apply?
: I learned about camp through the internet, I was just searching for camps I might enjoy working for and North Star really popped up to me.

What noteworthy/random/menial jobs have you held? : I have been a camp counselor, I have also worked as a farm hand since I was 13, I have also been a janitor, and worked in a machine shop

What did you do last summer?: I spent last summer working as a camp counselor for the local day camp in my town. I also drove to Colorado with my friend.

What, if any previous camp experiences have you had? : I have been a CIT at a camp in my area two years, also I was a counselor at a day camp last year.