We'll be there in 2015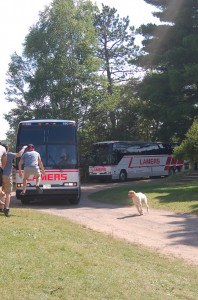 We're
nearing the end of October and while the summer of 2015 is over seven
months away, enrollment is as strong as ever! Want to know who'll be
there next summer? Below are our enrolled campers and we know that
others are planning on being at camp, too.
Do you know someone
who is looking for a camp for next summer? If you think that North Star
would be a good place for them to spend the summer, fill out our
"Refer a Friend" form
or be sure to tell them about NSC! Andy has already begun his travels
and loves visiting with prospective camp families. Our best marketing is
referrals from current and former campers and camp families.
Phoenix, AZ: Jack Sorenson
Scottsdale, AZ: Jonah Goldfine & Griffin Goldstein
Los Angeles, CA: Ezra Flapan-Feig, Zack Hauptman, Ben Meyer, Joe Meyer & Ryan Woods
Oakland, CA: William Margulis
San Francisco, CA: Henry Rothenberg, Sam Rothenberg
Santa Monica, CA: Aaron Dinkin
Sherman Oaks, CA: Ryan Silver & Jake Silver
Westminster, CO: Lake McCormack
Boca Raton, FL: Zachary Neimark, Josh Neimark & Jonathan Shashoua
Tampa, FL: Maxwell Sherman
Canton, GA: Brandon Anastos
Berkeley, IL: Malik Epps
Buffalo Grove, IL: Chase Anders, Micah Anders, Andrew Harris & Dillon Sobel
Chicago,
IL: Leo Auerbach, Jaden Beltzman, Jason Bernstein, Daniel Bishop, Aidan
Black, Oliver Borstein, Lazerrick Braxton, Tomas Catoggio, Blade
Clarke, Jamari Edwards, Bodie Florsheim, Will Frank, Noah Glick, Daniel
Goldblatt, Eli Goodman, Drew Goodman, Eli Gould, Jonathan Gregory, Cole
Hanover, Hunter Heyman, Chase Heyman, Danardo Jones, Max Kadish, Oliver
Katz, Clayton Kies, Benjamin Kite, Gavin Kole, Elliot Landolt, Zachary
Lending, Jonah Lindau, Oliver Marks, Josh Marks, Sam Meiselman-Ashen,
Jonah Meiselman-Ashen, Scott Miller, Brandon Parks, Jake Phillips,
Michael Pitts, Harrison Radis, Charles Rantala, Gavin Rose, Zachary
Rose, Benjamin Rothschild, Justin Schwartz, Noah Simon, Andrew Stojkovich, Carson Surmeier, Ryan Toulouse, Alec Turken, Jack Turken & Aidan Weinberg
Deerfield,
IL: Benjamin Barnett, Noah Byck, Andrew Cohen, Brady Daitch, Josh
Degodny, Max Dunn, Zach Fishman, Judd Fishman, Brady Gagerman, Jeremy
Goldberg, Max India, Spencer Kent, Joseph Kleiman, Zachary Klein, Jake
Kraemer, Jesse Levitas, Jack Pinsky, Joe Shimamoto, Drew Shore, Adam
Shore & Jacob Sinton
Evanston, IL: Charlie Fies
Glencoe, IL:
Mason Alexander, Eli Alter, Nathaniel Alter, Noah Barkoff, Bobby Becker,
Ryan Dushman, Miles Guten, Abe Hafron, Leo Kasper, Graham Michelson,
Devan Miller, Sam Motew, Josh Radner, Jonah Rane, Ben Resnicoff, Trenton
Rothbard, Adam Ruzumna, Tommy Serrino, Brandon Soble, Jack Soble &
Sam Wolf
Highland Park , IL: Joshua Baim, Max Baum, Daniel Bergman,
Logan Bronstein, Noah Canel, Bennett Crane, Simon Crane, Zachary Deshur,
Jack Foreman, Jonah Frank, Billy Gimbel, Simon Glazer, Joshua Grauer,
Zach Howard, Kolton Jacobs, Max Kaplan, Isaac Kliska, Ezra Kornberg,
Nathan Kornberg, Sam Lothan, Max Margulis, Tyler Margulis, Eli Meek,
Jordan Meek, Ben Mintzer, Jake Mintzer, Joey Nanberg, Ethan Reinberg,
Joey Reinberg, Jack Schulman, Jacob Sosler, Matt Sosler, Ori Stone,
Gavin Treschl & Jake Zechman
Highwood, IL: Dylan Drury
HInsdale, IL: Carlos Pollitt
kenilworth, IL: Jackson Hitti
Northbrook, IL: Jayden Cohen, Mickey Cohen, Eli Marks & David Serlin
Oak Park, IL: John Harren, Charlie Matyas, Jacob Matyas, Noah Sherman & Coleman Sitzman
Riverwoods, IL: A.J. Borsand & Kyle Verb
Vernon Hills, IL: Adam Waxman
Western Springs, IL: Teddy Schmidt
Wilmette, IL: Parker Dubansky, Miles Goldberg, Mason Yonover, Jack Yonover & Nicholas Kanter
Potomac, MD: Andy Strauss-Reis
Ann Arbor, MI: Elliot Bramson
Franklin, MI: Jonah Stern
Huntington Woods, MI: Henry Cantor
Victoria, MN: Jon Ingram
Ferguson, MO: Marco Spann
Florissant, MO: Zachary Smith
St Louis, MO: Shane Lobster, Joseph Strzembosz, Tamar Modise, Jadin Redmond & Micah Worsham
Omaha, NE: Charlie Cohen
Beachwood, OH: Ethan Holz
Bexley, OH: Samson Adler, Aden Flora & Sam Schulman
Cleveland, OH: Ross Krantz
Cleveland Heights, OH: Caleb Ford
Columbus, OH: Matthew Cohn, Theo Weinstock & Eli Weinstock
Geneva, OH: Jacob McRae
Solon, OH: Andrew Solganik
Terrace Park, OH: Alex Salkin & Robert Salkin
Tulsa, OK: Lance Lehman
Nashville, TN: Jacob Bressman, Adam Garfinkel, Zach Garfinkel, Will Greenfield, Ben Robbins & Eric Yalowitz
Bellaire, TX: Eli Cowan & Elliott Lazar
Dallas, TX: Tate Brand
Houston, TX: Donovan Banks & Jack Ringold
Vienna, VA: Ethan Doane
Mercer Island, WA: Danny Marcus & Jared Marcus
Bayside, WI: Noah Richheimer, Benji Richheimer & Gabe Richheimer
Fitchburg, WI: Teddy Procopio
Mequon,
WI: Jared Cayle, Jonah DeToro, Bradley Falender, Nathan Falender, Jack
Gruen, Daniel Levy, Hayden Lurie & Justin Sadoff
Mt. Horeb, WI: Andrew Splitt
Vicenza, Italy: Aris Degiacomi & Leandro Degiacomi
Shanghai, China: Bruce Armstrong
Buffalo Grove, IL: Jeremy Shorris
Chicago, IL: Cameron Beltzman & Brandon Leib
Deerfield, IL: Harry Belmonti, Cole Degodny, Nathan Delman, Emmett Dunn, Gabe Katz, Jonah Katz & Jordan Meyers
Evanston, IL: Louis Fowler Gottlieb
Glencoe, IL: Milton Hafron, Benji Motew & Wyatt Zirlin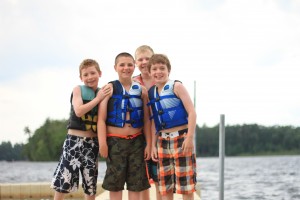 Glenview, IL: Alex Burstein
Highland Park, IL: Elliot Rubin & Will Rubin
Northbrook, IL: Daniel Cohen
Northfield, IL: Davis Gapp
Oak Brook, IL: Adam Gerard
Riverwoods, IL: Zachary Schlacter
Beachwood, OH: Jude Holz
Cincinnati, OH: Zachary Green
Cleveland Heights, OH: Nathan Ford
Solon, OH: Ryan Solganik
Mequon, WI: Leo Falender