2018 Staff Spotlight – Ethan Rane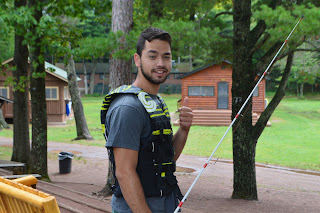 Hi everyone my name is Ethan Rane and I can't wait to come back for another summer at North Star. I'm most of the way through my sophomore year at the University of Illinois. This year I declared my major to be Computer Science and Astronomy. When I make it out of the Library I spend a lot of my free time hanging out with friends, playing intramural sports and of course playing some Fortnite. Recently I've been glued to the TV watching this crazy March Madness Tournament.
Ethan returns to NSC for his Big Ten!
More about Ethan
What is your favorite camp meal?
– My favorite camp meal is Waffles. Mainly because of the strawberry sauce and whipped cream.
If you could be any animal (besides a human), what would you be and why?
– I would be a dolphin because I think it would be pretty fun.
What is your guilty pleasure tv show(s):
– I hold firm that Adventure Time is the best tv show to come out in the last decade.
Where is your favorite spot at camp:
– The Archery Range is definitely my favorite spot.
What is your dream Job:
– I would want to work for NASA.
If you could have dinner with any three people, dead or alive, who would they be and why?:
– I would eat with Kanye West, Teddy Roosevelt, and Freddie Mercury. I think all those guys would be pretty interesting to talk to.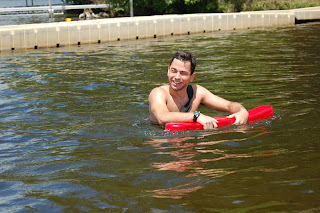 What is the best Christmas/Hanukkah present that you've ever gotten:
– Not sure if this counts but my brother got an electric scooter for his birthday and I liked riding on it whenever I could.
What are/were your favorite subjects in school:
– I have always really enjoyed science classes.
What are your top three movies of all time:
– The Dark Knight, Airplane & 3. Anchorman
What's your go-to pie at the Norske Nook:
– Strawberry Sourcream
What sports teams do you root for:
– I try to root for my university sports teams when it isnt too painful. I also follow the White Sox and Bears.
Share a random or little known fact about yourself:
– I collect seashells every winter break when I go to Florida.