Staff Spotlight – Adam Yaker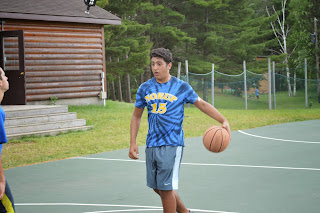 I'm Adam Yaker and I will be returning to North Star for my fifth summer as a CIT. I live in Huntington Woods, Michigan, a tiny suburb outside of Detroit and attend Berkley High School where I am wrapping up my sophomore year.
My home life outside of camp mainly consists in my participation and love for sports. This past year I played varsity tennis, junior varsity basketball and ran track for my school but I enjoy playing all types of sports with my friends. I write for my school newspaper and will be the new opinion section editor next year. Camp is just around the corner and I can't wait to spend another summer at North Star.
More about Adam
If you were stranded on a deserted island, what are three things you'd bring?
– My bed, a fan, and a phone to eventually get out.
What is your favorite spot at camp?
– The council ring of course.
If you could have lunch with any two people, dead or alive, who would they be?
– Kobe Bryant and Kanye West
What sports team(s) that you root for?
– Detroit Red Wings, Tigers, Lions, and I attempt to root for the Pistons but it's very hard, and all University of Michigan Sports. Go Blue!
What is your favorite special program at camp?
– Espionage
If you could travel anywhere in the world, where would you go and what would you do there?
– Probably Spain so I could hang on the beach, eat good food and go to a soccer game.
What's your go-to pie at the Norske Nook?
– Butterfinger Pie
Best holiday gift that you've ever gotten?
– My first phone in sixth grade because I was told I wasn't getting one until after seventh grade.
How has camp impacted you?
– Camp is a place where I have made relationships with others from all across the country and despite not living near many of my closest camp friends, I know the friendships will last forever. Camp is special to me because it is a place where you don't have to worry about what others think, you just can be yourself. Camp has allowed me to experience things I would never have been capable of experiencing otherwise.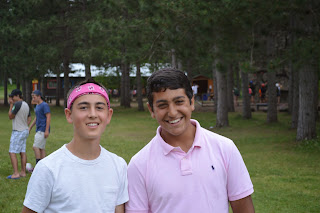 Adam (R) and Ben Savoy