Staff Spotlight – Jacob Byck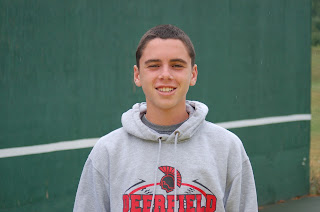 Jacob Byck comes to camp from Deerfield, IL where he's a sophomore at
Deerfield High School. He has a younger brother who is a camper at
North Star as well as a twin sister that has been at Camp Birch Trail.
Jacob is a big sports fan and has played several years of travel
baseball and now plays for his school's team. He also helps coach his
brother's team
We're glad to have Jacob on staff as one of our athletics instructors.
More About Jacob
Favorite Tombstone pizza type: Cheese
Favorite project at camp (that you don't necessarily instruct): Basketball
Your three favorite movies of all time: Happy Gilmore, Miracle, 21 Jump Street
Preferred wanegan offering: Skittles
Best evening program at camp: Friday Night Service
Favorite cartoon character: Bugs Bunny
Favorite camp (card) game: Spit
If you could have lunch with any two people, dead or alive, who would they
be?: Pete Rose and Jackie Robinson
What is your dream job: Owner of a professional sports team.
A little known fact about yourself: I am on the sophomore baseball team.