Staff Spotlight – Jacob Sherman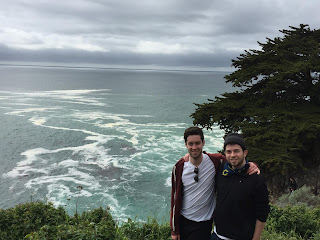 I'm a senior at Northwestern graduating this June, but I'm originally from Oak Park, IL. After staying in the Chicago area for 22 years, I'm excited to say I'll be moving to New York in the fall, even if I'm less excited to say that I'll be there going back to school. This will be my 10th summer at camp but my first since 2013! Since 2013 I've spent summers studying public health abroad in Italy and Tanzania. I couldn't be more excited to be on staff this year with my brother Noah Sherman, who will be a CIT.
More about Jacob
If you could be any animal (besides a human), what would you be and why?
– The new Jungle Book movie made me want to be a wolf. I was inspired by their camaraderie and the strength of the pack.
What is your favorite cartoon Character:
– Jake the Dog from Adventure Time.
Where is your favorite spot at camp:
– The swing by the fun-bug area because it has a beautiful view overlooking the lake (or overlooking goofy campers on fun-bugs).
What is your dream Job:
– Restaurant owner and chef.
If you had a super hero power, what would it be:
– Super trivia skills so I could be a know it all and win jeopardy.
What is the best Christmas/Hanukkah present that you've ever gotten:
– My parents gave me a banjo this Hanukkah and I've had a fun time annoying my roommates as I learn how to play it.
What is your preferred chicken nugget dip:
– Buffalo sauce.
What are your top three movies of all time:
– In no particular order: The Muppets (the new one but not the newest one), The Princess Bride, and Zoolander.
What's your go-to pie at the Norske Nook?
– I don't usually have to choose just one pie (if I'm not mistaken, I still hold the record for pie-pie-meal-pie-pie at the Nook), but if I was stranded on an island and got to bring only one pie with me, it would be a classic banana cream.
What is a little Known fact about yourself:
– I was once the NSC 3 Point Shootout Champion in back to back years.
Share one notable camp memory:
– Jason Wynyard, Lumberjack World Champion, visited camp to do a tutorial for us during my Pine-Manor year. My cabin painted our chests to spell out his name but there weren't enough letters so I was an exclamation point. It was so cool that with campers' and counselors' enthusiasm and cheering at the Lumberjack World Championships we were able to develop a relationship with a lumberjack and get him to visit the camp.