Staff Spotlight – Kacy Lebby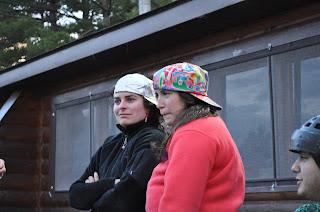 Kacy Lebby has been spending the last four months living in Guatemala and volunteering for Quetzaltrekkers where she was able to hike to some
beautiful places while raising money for a local school and a
children's home. Once she's done there, she be heading straight
to the north woods. Kacy returns as our Trip Director.
Kacy was a camper at Camp Thundebird in Minnesota and worked as a wilderness trip leader there. Amongst the trips she led was their Pacific Northwest trip. She's also been a canoeing and backpacking guide for Outward Bound. Kacy is a graduate of Puget Sound University in Tacoma, Washington and next year she'll be going
to graduate school for an Elementary and Environmental Education Masters
program in Seattle, Washington called Islandwood.
More About Kacy
Favorite tombstone pizza: pepperoni
Favorite activity I don't instruct: fishing
Three favorite movies of all time: High Fidelity, Amelie and She's the Man
Preferred wanigan offering: twix
Best evening program: Friday night service
Favorite cartoon character: Mulan
Favorite camp card game: Farkle or yaniv (new game alert!)
If you could have lunch with two people living or dead: Robert "leb" Lebby age 23 and Sue Lebby age 23.
Dream job
: National geographic photographer
Little known fact: My favorite pie at Norske nook is raspberry sour cream and my birthday is June 9th… Wink, wink.