Staff Spotlight – Michael Palgen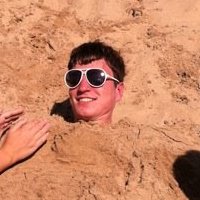 Hi! My name is Michael Palgen and I am just finishing up my freshman year at the University of Illinois at Champaign-Urbana. I LOVE playing sports! If I could play sports and eat (one of my other hobbies…) all day long I probably would. I play pick-up basketball, football, and volleyball games quite often at college. I'm running a half-marathon here at U of I at the end of April with a couple of college friends as well.
My major is Actuarial Science (if you don't know what that is, it basically just means I'm a math nerd). I like to stay busy and involved in different things so I joined a fraternity this year, Sigma Nu, I'm part of a volunteer project, and I will be an RA (resident advisor) next year. I have three siblings- an older brother (Jeremy), an older sister (Caitlin), and a younger brother (Shaun). I grew up very close to my siblings and we get along… usually. Jeremy, Caitlin, and I have planned it out well so that Shaun is stuck with my parents for an entire year (the rest of us are in college now, and Shaun is the only one not doing camp this summer). I have two wonderful parents- Dave and Sandy as well. I look forward to getting to know everyone this summer!
More about Michael

Your three favorite movies of all time: Harry Potter, Boondock Saints, and Remember the Titans

What is your dream job: A professional athlete

Best place you've ever traveled to: Jamaica

Favorite cartoon character: Bart Simpson

If you could have lunch with any two people, dead or alive, who would they be?: Ryan Gosling (man-crush) and Michael Jordan

How did you learn about North Star and why did you apply?: My brother Jeremy; I think it's a great opportunity to have the ability to work with younger kids and it will prove to be a very self-rewarding
experience

What noteworthy/random/menial jobs have you held: Flag Football Referee and Math Tutor

What did you do last summer: Last summer I spent a lot of my time playing sports and going to high school graduation parties

What, if any previous camp experiences have you had?: None…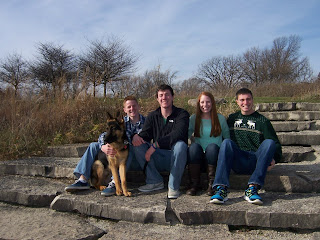 Three members of the Palgen family will be on the 2013 staff