Staff Spotlight – Noah Sherman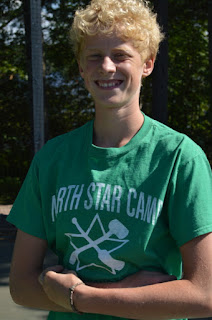 My name is Noah Sherman and I am from Oak Park, IL. I am coming back to north star for my 8th summer and my first summer on staff. I pursue different hobbies like drumming and piano back at home and during the summer I love to participate in various team sports.
More about Noah
If you could be any animal, what would you be and why?
– A lion since they have luscious manes.
What is your favorite cartoon Character?
– Dexter from Dexter's Lab
Where is your favorite spot at camp?
– The swinging bench right next to the fun bug area
What is your dream Job?
– A music educator
If you had a super hero power, what would it be?
– to be able to fly
What is the best present I haver ever received?
– My first percussion kit in 3rd grade
What is your preferred chicken nugget dip?
– BBQ sauce
What are your top three movies of all time?
– Lion King 1, Lion King 2, Lion King 3
What's your go-to pie at the Norske Nook?
– Strawberry Rhubarb
What is a little Known fact about yourself?
– I did tap dance and figuring skating
Share one notable camp memory
– Me and my cabin spent a night in the T-P sitting around a fire and sharing stories