Staff Spotlight – Oliver Rockman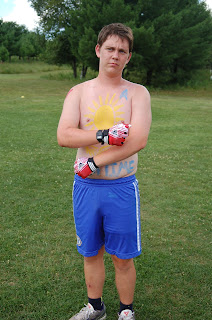 Add Oliver Rockman to the list of Big Ten men. At North Star, its a fairly big deal when you celebrate your 10th summer at camp. We honor that achievement with a special evening program roast, the date and time of said Big Ten being a surprise to all of camp. We're looking forward to telling some great stories about Oliver, who started off at North Star as a young camper from Omaha, Nebraska.
Oliver shows his passion for Nebraska Cornhusker football very openly. This fall, he went to several of their road football games, in part because he's now wearing another shade of collegiate red. Oliver is a freshman at Indiana University, but that hasn't changed his allegiances. We're thrilled to have Oliver back as a riflery and golf instructor.
More about Oliver
Favorite Tombstone pizza type: cheese
Favorite project at camp: riflery
Your top three movies of all time: 1. The Godfather 2. Borat: Cultural Learnings of America for Make Benefit Glorious Nation of Kazakhstan 3. Macgruber
Preferred Wanegan offering: Charleston Chew
Best evening program at camp: Night off… Just kidding, Friday night services
Favorite cartoon Character: Sterling Archer
Favorite camp (card) game: Isn't Euchre the only card game allowed to be played at Northstar?
If you could have lunch with any two people, dead or alive, who would they be?: 1. Didier Drogba 2. tie between Marlon Brando in character as Don Corleone and Will Forte in character as Macgruber.
What is your dream Job: Village Director or Head Coach at Nebraska
A little Known fact about yourself: Was a water boy for the Indiana football team.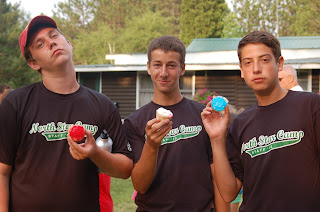 It was no accident that Oliver ended up with the red cupcake