Staff Spotlight – Shannon McNamara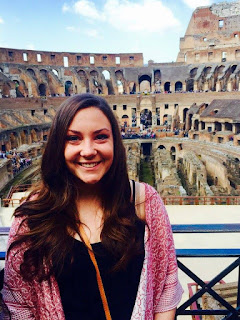 Shannon McNamara joins us for her first summer at North Star. Shannon is from the Chicago suburb of Crestwood and is currently a junior at the University of Illinois. There she's studying kineseology and is planning on becoming a Physician's Assistant. Shannon spent this past semester studying in Barcelona.
She's very active at the University of Illinois. She's a discussion facilitator at the Woman's Resource Center. She's a campus liasson for the sexual assault program and has helped develop programming. She's also active in the Greek system. Shannon is a CNA, working with students with disabilities on campus. She'll be working in our health center as our health aide.
More about Shannon
How did you learn about North Star and why did you apply?
– I actually heard of North Star online through a job search website. It stood out to me as a fun, unique summer job experience, and that is why I applied.
What is your dream job?
– My dream job is to be a Physician's Assistant and to travel to underprivileged countries to provide medical support and assistance.
If you could have lunch with any two people, dead or alive, who would they be?
– Steve Jobs and Steve Irwin.
If you could travel anywhere in the world, where would you go and what would you do there?
– I would travel to Croatia. I was abroad in Spain this semester and had friends who traveled there but I never got the chance. I would want to go white water rafting!
If you were stranded on a deserted island, what are three things you'd bring?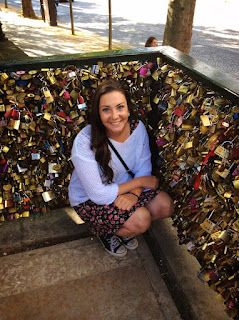 – An endless supply of watermelon, some sunscreen, and a beach chair.
What sports team(s) that you root for?
– I'm pretty easy going when it comes to sports. Love all my Chicago teams, but when it comes down to it, I root for whoever's winning 😛
What noteworthy/random/menial jobs have you held?
– All of my jobs have been pretty basic, nothing noteworthy yet!
What did you do last summer?
– Last summer I went on a 2 week study abroad trip to Costa Rica and then lived on campus at University of Illinois taking a Certified Nurses Assistant class and volunteering at the local hospital.
What, if any previous camp/outdoor experiences have you had?
– I think I went to a girl scout camp for a day when I was 7… looking forward to broadening my horizons!