Staff Spotlight – Drew Lorimer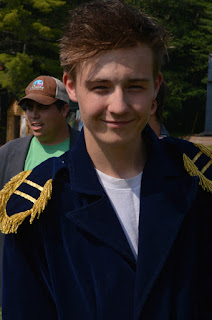 My name is Drew Lorimer and I'm from Glasgow, Scotland. This will be my 2nd summer at camp, and I cannot wait to return. I'm currently finishing my second year of university at Glasgow Caledonian University, studying 3D Animation and Computer Science. At camp you will find me at the waterfront teaching Windsurfing, Sailing and Lifeguarding. My goal this summer is to be able to stand on a wakeboard for longer than 1 second. Can't wait for camp to begin!
More about Drew
If you could be any animal (besides a human), what would you be and why?
– An eagle because I'd love to be able to fly and have amazing eyesight.
What is your favorite cartoon Character:
– Rick Sanchez
Where is your favorite spot at camp:
– Senior Village Campsites
What is your dream Job:
– Working anywhere at Pixar
If you had a super hero power, what would it be:
– To be able to fly
What is the best Christmas/Hanukkah present that you've ever gotten:
– My mountain bike
What is your preferred chicken nugget dip:
– BBQ Sauce
What are your top three movies of all time:
– The Revenant, Django Unchained & Mad Max: Fury Road
What's your go-to pie at the Norske Nook?
– Butterfinger
What is a little Known fact about yourself:
– Since being co-counselors with Phillip Rasansky last summer, I've found an unknown appreciation for country music
Share one notable camp memory:
– Getting up really early with Fue Yang to go kayaking around the lake