Staff Spotlight – Fue Yang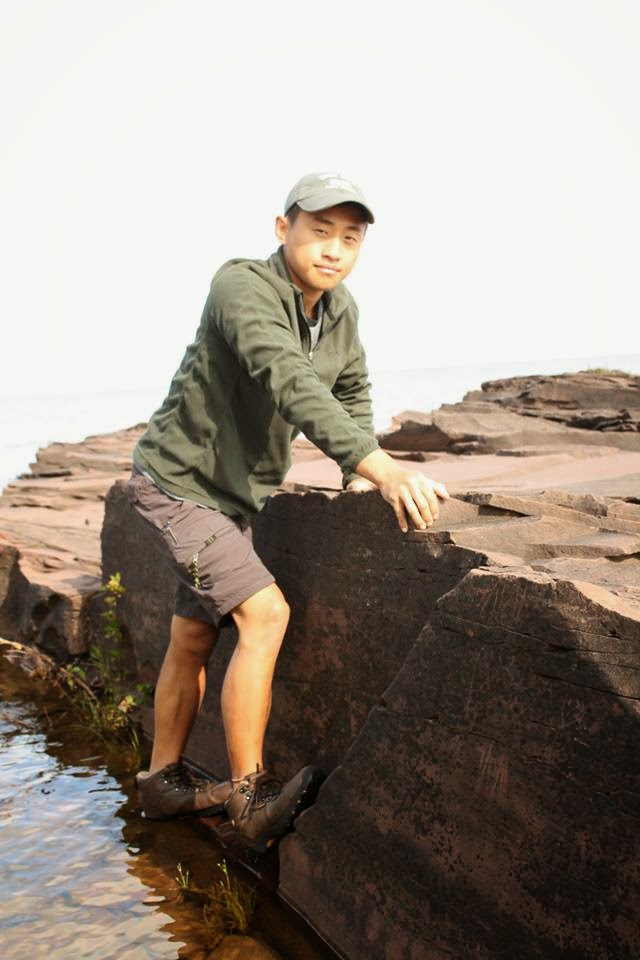 Fue Yang comes to North Star for his first summer. From Holman, Wisconsin, Fue was born in Massachusetts and as a child his family moved to Holman, which is just north of La Crosse, WI. Fue is one of six siblings. Growing up, wrestling became a big part of his life. He wrestled throughout high school and after graduation he continued to help out with the team.
Fue is a student at the University of Wisconsin – La Crosse, where he's studying communication studies and advocacy. He's very active on campus. He's the president of the Sigma Tau fraternity. He also worked at Chileda, a school for children with developmental disabilities and challenging behaviors. He's a big outdoors guy, so camp will be a great fit for Fue. We're excited to have him at North Star, instructing climbing and tennis.
More about Fue
How did you learn about North Star and why did you apply?
– I learned about North Star Camp when I was forwarded an email from the previous president of my Fraternity. The reason why I joined was because, I have been looking for a summer camp job without any religious affiliations in the past couple of years. I really enjoy being given the opportunity to help kids grow and inspire them towards the right directions. Right after reading the email, I felt that this was the opportunity i was looking for.
What is your dream job
– I don't really know if I have a set dream job, but I do know that I am working towards the Peace Corps right out of college. I look forward to working for a Non-profit someday.
If you could have lunch with any two people, dead or alive, who would they be?
– Gandhi and John Krasinski
If you could travel anywhere in the world, where would you go and what would you do there?
– I would travel to Mount Roraima in South America and climb it.
If you were stranded on a deserted island, what are three things you'd bring?
– A knife, a pot, and a blanket
What sports team(s) that you root for?
-Green Bay Packers
What noteworthy/random/menial jobs have you held?
– I was a Program Director's Assistant as Chileda institute. A school for students with disabilities and and severe behavioral issues.
What did you do last summer?
– Last summer, I work one full time job (Chileda), part-time at Fedex, and two other jobs from home. I also did a lot of rock climbing and canoeing.
What, if any previous camp/outdoor experiences have you had?
– I love camping and being in the outdoors. Especially for rock climbing and canoeing. I enjoy casual hikes and bonfires when I get the chance to.