Staff Spotlight – Jacob Peterson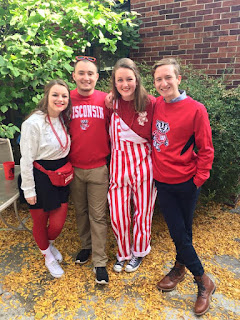 Hello, I'm Jacob, and I am excited for my first summer at North Star. I've never been to a camp before. However, my family's cabin is fairly close (Cumberland), so I am familiar with the area. Originally, I am from the suburbs of the Twin Cities and now I'm an econ major at UW-Madison with a German minor. On campus, I have a talk show and music program on the radio station and cross country ski. I played soccer for many years, ran cross country in high school and learned to how to fish from my grandfather. I also love to bike.
More about Jacob
How did you learn about North Star and why did you apply?
– I interviewed last summer with Dan after seeing a post on UW's student job center but an internship in the Cities pulled me away.
If you could be any animal what would you be and why?
– I would be an octopus
What is your favorite cartoon Character:
– Korra from The Legend of Korra
What is your dream Job:
– Dive Instructor
If you had a super hero power, what would it be:
– Levitation
What noteworthy/random/menial jobs have you held?
I was a rodeo bull operator for a few months last year and I've also been a tree-planter
What are your top three movies of all time:
The Mummy. The Mummy 2. The Mummy 3.
What did you do last summer?
– I was a QC at a concrete company in Minneapolis. It was pretty fun. I did spot-checks on plants all over Minnesota and worked on the Vikings Stadium, the new Stillwater Bridge and the Amazon Warehouse in Shakopee. People also yelled at me a lot.
What, if any previous camp/outdoor experiences have you had?
– I've gone to the Boundary Waters with friends every summer since freshman year of high school