Staff Spotlight: Scotty Levine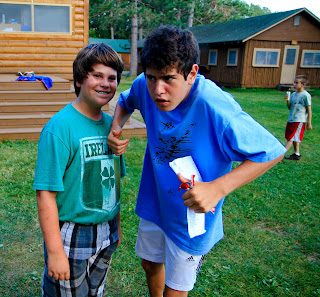 The Brother's Levine, Scott is on the right.
Scotty Levine joints our great crew of Counselors in Training. After
taking a year off in 2010, he decided that he missed camp and very much
wanted to go on the Canadian. He was back in 2011 and we're thrilled to
have him on our staff.
He's a native of Scottsdale, AZ where he's a student at Brophy College
Prepatory school. There he's a member of the student council. An avid
climber, Scotty is on the club at his local climbing gym. We're looking
forward to having Scott join our staff. He'll be instructing climbing as
well as wakeboarding and tennis.
More About Scott:
Favorite tv show: Anthony Bourdain: No reservations
Best place you've ever traveled to: Salmon River, Idaho


Sports teams that you root for: Coyotes, D-backs, Phoenix Suns
Favorite camp meal: Chicken Kiev
Favorite spot at camp: The Tipi
Favorite all camp/special program to do at camp: Glen's Game
Earliest camp memory or notable camp memory: My first time on the zipline, I
was scared out of my mind
If you had a super hero power, what would it be: The ability to fly
Best Hanukkah present that you've ever gotten: Ukulele
Preferred chicken nugget dip: Barbeque sauce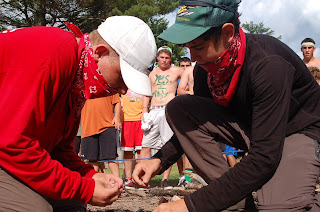 Boil water boil!