Staff Spotlight – Benji Pfeffer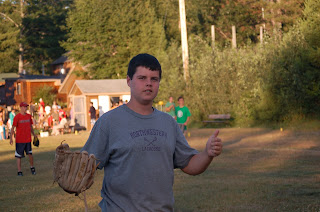 Hello all! This year is and was my Junior year at Deerfield High School, in Deerfield IL. In the winter I was on the Men's Swimming and Diving team. Since it's junior year i also spent a lot of my time preparing and taking the ACT. In the spring, i played for the Mens Varsity Water Polo team. We had a hard fought season and I love the sport.
It was a fast but great school year. I took an investing and photography class in school, while still keeping my core classes. In my free time i watched sports games like Bulls, Bears, or Blackhawks, and playing basketball and Ultimate frisbee with friends. For spring break, I visited many colleges around the midwest and south. It was a fun time this year but now I'm ready to make this summer even greater!
More About Benji

Favorite Tombstone pizza type: Supreme Pizza

Favorite project at camp (that you don't necessarily instruct): Disc Golf
Your three favorite movies of all time: The Hurt Locker, Wall-E and The Dark Knight
Preferred wanegan offering: Kit-Kat
Best evening program at camp: Definitely Glens Game, nothing better
Favorite cartoon character: Jake the dog
Favorite camp (card) game: Egyptian Rat Screw
If you could have lunch with any two people, dead or alive, who would they be?: Shaq and Charles Barkley, entertainment and a big meal
What is your dream job
: GM of a Sports Franchise
A little known fact about yourself: I have a great sense of humor